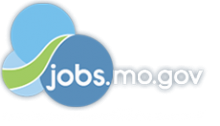 Job Information
Goddard School

Lead Infant Teacher

in

Arnold

,

Missouri
Overview
The Goddard School is an education and curriculum based facility where the focus is on academic growth as well as social-emotional, physical, and cognitive development.  Full time employees are eligible for paid time off and health benefits, annual reviews and wage increases, along with promotional opportunities.
A Lead/Assistant Teacher at The Goddard School is responsible for creating appropriate and engaging lesson plans as well as assess progress and development of the children in the classroom.  Lead Teachers must be able to effectively communicate with parents and families and work together with an Assistant Teacher in conjunction with the entire faculty.
PLEASE READ ALL EDUCATIONAL AND EXPERIENCE REQUIREMENTS BEFORE APPLYING!
Educational Qualifications
All candidates, who wish to be considered for the position of Lead Teacher must meet one or more of the following criteria, in addition to any/all requirements that may be mandated by their state and/or local licensing authorities: 
A Bachelor's degree or higher in Early Childhood Education, Elementary Education, Child Development.
A Bachelor's degree or higher in a related field, including 18 semester hours of completed coursework related to young children birth to age 8.

Associates Degree or higher in Early Childhood Education, Elementary Education, Child Development. Related Degrees Include, But May Not Be Limited To

Elementary Education

Home Economics
Child Development
Child Life
Psychology or Sociology with a minor in Education
Special Education

Child Psychology Relevant Coursework

Child Development

Human Growth and Development
Educational Psychology
Child Psychology
Methods: Age Birth to 8 years
Children's Literature
Developmental Assessment of Young Children
Measurement and Evaluation
Nutrition
Health and Safety
Child Care Administration
Student Teaching: Kindergarten; 1st Grade; 2nd Grade  
General Qualifications
Any applicant for this position MUST have a minimum of 1 year previous infant classroom experience to be considered.
A Lead/Assistant Teacher must meet the qualifications of his/her state and those set forth in the National Standards for hiring (see www.bls.gov), including the following:
Ability to hear the conversational voice, with or without a hearing aid
Ability to see and read newsprint, with or without corrective lenses
Ability to speak and be understood under normal circumstances
Ability to lift and carry children and other items weighing up to 50 pounds
Ability to use arms, hands, legs, and feet, with or without corrective devices; this includes the ability to evacuate the building during emergencies
Ability to handle crisis situations, especially where children are involved
Ability to respond immediately to emergency situations
Lead Teacher educational requirements are the same as Director educational requirements (see Director educational requirements or one of several other criteria listed below)  
Lead Teacher Responsibilities
A Lead Teacher's responsibilities may include, but are not limited to, the following:
Create developmentally appropriate lesson plans
Create and maintain positive and open relationships with parents and families
Assess academic, physical, emotional, and cognitive development
Maintain organized portfolios and accurate record keeping
Work cohesively with faculty and management
Participate in school-wide events