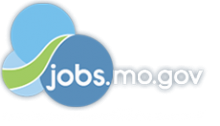 Job Information
Kansas Department of Commerce

YMCA Youth Gymnastics Instructor

in

Atchison

,

Kansas
This job was posted by https://www.kansasworks.com : For more information, please see: https://www.kansasworks.com/ada/r/jobs/11461353

Overview


Under the supervision and direction of the Center Executive and in accordance with the mission, character development and values of the YMCA, the Gymnastics Instructor is responsible and accountable for planning, conducting, and evaluating high quality classes. The Gymnastics Instructor must emphasize member service, character development, the mission statement and work with membership retention and promotion.


Responsibilities


+ Contribute to the overall YMCA mission of healthy living, youth development and social responsibility.


+ Provide a fun and safe class for participants of all abilities and levels.


+ Be responsible for reading, understanding, and following the YMCA of Greater Kansas City Health & Wellness Manual.


+ Be a team player with all other staff.


+ Ensure tracking, follow-up of program participants


+ Must maintain safety in all classes by following YMCA and national certification guidelines.


+ Know and understand the exercise area for safety reasons along with emergency procedures of the building.


+ Assist in the ideas for retention and sale initiatives for all health and wellness programs and members.


+ Assist supervisor with ideas in the marketing for the health and wellness department.


+ Must notify appropriate staff of any unsafe conditions, needed repairs, complaints, accidents, or injuries immediately.


+ Assist in the recruitment of volunteers for all classes and programs.


+ Current knowledge of all areas of training and certifications as well as YMCA of Greater Kansas City employee handbook.


+ Responsible for updating all areas and certifications through YMCA or National continuing education units, exercise science, nutrition and choreography.


+ Responsible for staying current with the center announcements and information.


+ Attend community functions and events to promote the YMCA, its mission and programs.


+ Maintain a safe and clean, well organized area.


Qualifications


+ Minimum 18 years of age.


+ Current First Aid and CPR.


+ Able to relate to people on all levels in a friendly and consistent manner.


+ Able to reflect a positive attitude.


+ Minimum one year experience in this or a related field.