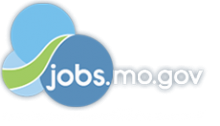 Job Information
The Salvation Army - Metro Division

ESS Caseworker

in

Carthage

,

Missouri
Overview
How would you like to make a lasting impact in the lives of others by applying your skills and abilities with us to do the most good? The Salvation Army located in Carthage, Missouri has an immediate need for an Emergency Social Services Caseworker. This is a part-time 25 hours per week position that comes with great benefits such as 13 paid holidays a year, vacation time, sick time, personal time and is eligible for participation in the company funded pension plan after one year of service. The Social Services Caseworker will provide intake, assessment, and services to individuals seeking ESS assistance. This will include assistance with food, clothing and furniture vouchers and other basic needs items. The Caseworker will network with community agencies, programs and referral resources to benefit the Corps.
Responsibilities
Essential Duties:
Provide on-site and occasional outreach assistance to clients seeking emergency assistance.

Provide persons seeking assistance with intake and assessment activities to determine client eligibility and to match clients with resources.

Distribute food products and clothing vouchers as warranted to eligible clients and refer persons to other agencies as necessary.

Identify resources available in service areas and maintain a current community resource guide to provide information and referral services and inform persons of the resources available to them.

Network with community agencies and organizations to maximize services to persons and occasionally liaison between clients, The Salvation Army and other agencies.

Record electronic and written client information in paper and computer records and maintain client confidentiality.

Record statistical data and provide statistical reports in a timely manner.

Caseworker will expend ESS vouchers and in-kind gifts in a manner that conforms to available resources.

Maintain food pantry in clean and organized condition. Stock space with food products and distribution supplies.

Direct, schedule, and supervise the volunteer(s) staffing the food pantry.

Communicate social service activities to the Corps Officer(s), coordinate social services with other Corps programming, and inform clients of Corps programming.

Facilitate client application process for seasonal and special assistance as well as community programs.

Participate in Corps seasonal events and resource collection as directed by supervisor.

Provide emergency social services during disaster situations for extended durations and in extreme conditions.

Represent The Salvation Army through the implementation of its mission in all service aspects.

Maintain confidentiality, proper client boundaries and comply with Safe From Harm guidelines.

This job description should not be interpreted as an all inclusive list. It is intended to identify the essential duties and requirements of the position. Employee will follow other instructions, and perform other related duties, as may be required by his/her supervisor.
Qualifications
Minimum Qualifications:
Associate's degree in human services field with one (1) years related work experience with some supervisory experience. Combination of education and experience will be considered.

Must have an outgoing personality with good communication skills and an ability to work with diverse cultures.

Strong leadership style and good organizational skills required.

Commitment to carry out The Salvation Army's mission is essential.

Knowledge of The Salvation Army and Government, State and community resources is helpful.

Must have working knowledge of computers.

Must have reliable transportation, a valid Driver's License and pass TSA MVR check.

Good communication skills as well as the ability to work with diverse and challenging personalities are essential.

Physical and work environment requirements:

Capable of occasionally lifting 20 pounds and sometimes up to 40 pounds. Occasionally move 50 or more pounds using dolly/cart/truck.

Must be capable of performing in an office environment to include: using a computer, answering phones, etc.

Most work will be indoors in a temperature-controlled environment.

The Salvation Army Mission Statement:

The Salvation Army, an international movement, is an evangelical part of the universal Christian church. Its message is based on the Bible. Its ministry is motivated by the love of God. Its mission is to preach the gospel of Jesus Christ and to meet human needs in His name without discrimination.

Realizing The Salvation Army is a member of the Christian church, employees are expected to conduct themselves in a professional manner and project a positive image to others consistent with the above mission statement. This includes appearance as well as verbal communications and other behaviors. It should be clearly understood that nothing less will be accepted.

The Salvation Army, as a religious organization, is exempt from participation in federal and state unemployment insurance programs.

EEO-M/F/D/V
Job LocationsUS-MO-Carthage
Job ID 2021-18442
of Openings 1
Category Social Services
Type Regular Part-Time