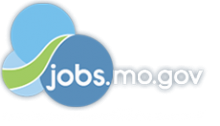 Job Information
Burrell Behavioral Health

Crisis Specialist

in

Columbia

,

Missouri
Looking to feed your desire to give to your community and support those who need a helping hand? Look no further! Not only is Burrell growing the amount of its resources, services, and facilities to assist as many communities as possible, it also provides plenty of opportunity for growth in your current field and the freedom to explore others. Our culture and our environment are unlike any other. We offer highly-competitive pay and a full range of top-notch full-time employee benefits such as:
Medical

Dental

Vision

Life Insurance

Paid Vacation

Paid Sick Leave

Short Term Disability

Long Term Disability

Retirement Plan

Tuition Reimbursement

Student Loan Reimbursement

Employee Assistance Program
Job Description:
We are currently seeking a Crisis Specialist. This position is responsible for providing mental health crisis assessment, intervention and brief treatment services to a diverse population of clients in crisis.
The Crisis Worker will:
Provides individual, group, family and/or other practical counseling, utilizing his/her experience and ability to meet the needs of the client and the goals of treatment, and engages in any other activities that meet those needs and goals.

Carries a limited caseload, the size and nature of which is to be established with supervisory staff.

Participates in emergency services in order to provide rapid aid in cases of emotional crisis.

Provides and/or coordinates a comprehensive follow-up to all clients for whom he/she has been responsible.

Assist with crisis intervention at all Burrell facilities as appropriate.

Works with law enforcement in managing clients in crisis.

Provides mobile outreach as clinically appropriate.

Provides phone and face-to-face crisis intervention.

Works closely with the Zero Suicide initiative. Provide client follow-up, monitor and track data information, complete data tracking reports and report information to the Zero Suicide committee as needed.
Must have ability to:
Communicate verbally and in writing.

Make decisions independently and as a team member.

Communicate effectively with individuals and other staff.

Understand the needs of clients.

Work under stressful conditions and extreme weather

To work irregular hours and deal with potentially irate individuals.
Qualifications:
Master's Degree in Social Services Field with one year of crisis experience OR Bachelors' Degree in Social Services Field with 3 years of crisis experience.

Possess excellent interpersonal and communication skills.

Excellent organizational skills.

Ability to function autonomously in stressful situations and make appropriate assessments.

Must have the ability to utilize computer-supported collaborative work software, and have demonstrated proficiency with Microsoft Office Applications and Electronic Medical Record software.
We are an Equal Opportunity and Affirmative Action Employer, and encourage applications from all qualified individuals without regard to race, color, religion, sex, gender identity, gender expression, sexual orientation, national origin, age, marital status, disability or veteran status, or to other non-work related factors.
Burrell is a Smoke and Tobacco Free Workplace.
Burrell Behavioral Health is the recognized leader in Community Mental Health. Founded in 1977, our network of providers, therapists, case managers, and direct support staff serve more than 45,000 clients across 25 counties in Missouri and Arkansas. We provide comprehensive care for behavioral health clients of all ages, helping them to improve their lives through our wide-ranging continuum of care.
"We believe that the conversation about behavioral health is paramount. There are few conversations facing our communities more critical than behavioral health. As the conversation evolves, Burrell is committed to being a leader in this post-stigma world."
-C.J. Davis, President & CEO, Burrell Behavioral Health