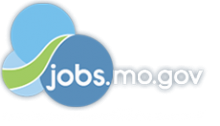 Job Information
Goddard School

Resource Teacher for Infants and Toddlers

in

Creve Coeur

,

Missouri
Job Description
As a Goddard Resource Teacher:
We expect you to arrive at Goddard each day fully prepared and ready to teach at the scheduled time.  During the school year duties would include teaching daily resource classes and assisting other classroom teachers as needed throughout the school.  We expect you to support Goddard's program and policies as well as state licensing policies.  We expect you to do your job, which includes, but is not limited to:
Establishing and maintaining a safe, healthy, and nurturing learning environment by
Designing an appropriate room arrangement to support the goals and developmental level of the children in your classroom.
Making sure that the equipment in the classroom is in good repair.
Understanding and implementing, when necessary, Goddard's emergency procedures.
Promoting healthy eating practices at lunch and snack time.
Understanding children are never to be left unattended.
Understanding that although spills are to be cleaned up immediately, major cleaning should not be done while the children are present.
Posting schedules that meet the children's need for routing and learning.
Posting and adhering to Goddard hand washing and diaper changing policies.  
Advancing physical and intellectual competence by
Adapting resource program activities to meet the individual needs of the children.
Creating a multi-cultural environment.
Making available a variety of developmentally appropriate materials.
Interacting with the children to support play, exploration, and learning.
Encouraging children to talk among themselves and with the teachers.
Presenting expectations that are appropriate to the child's age and developmental level.
Creating a print-rich environment in which children learn about books, literature and writing.
Encouraging creativity through art, music, dramatic play, and blocks.
Providing a balance between teacher directed and child directed activities.
Providing for active and quiet play.  
Supporting social and emotional development and to providing positive guidance by
Understanding and adhering to Goddard's discipline policies.
Planning and implementing activities that develop self-esteem and social skills.
Planning and implementing activities that enable a child to feel secure.
Encouraging, through positive modeling, feelings of empathy and respect for others and the environment.
Cultural and ethnic differences are respected.  
Establishing positive and productive relationships with families by
Communicating appropriately and professionally with parents and fellow staff.
Encouraging families to be part of the child's learning experience.
Providing opportunities for conferences and other venues in which parents are made to feel part of the child's learning experience.

Read and understand policies in the parent handbook.  

 
Ensuring a well-run, purposeful program responsive to participant needs by
Assessing supplies and materials needed prior to implementing activities.
Building teamwork.
Developing lesson plans.
Managing your classroom according to Goddard standards.
Observing children.
Using assessment tools.  
Maintaining a commitment to professionalism by
Promoting Goddard philosophy and educational objectives.
Supporting a code of ethical conduct.
Committing to continuing education.

Attending staff meetings and conferences. Qualifications

All candidates, who wish to be considered for the position of Assistant Teacher must meet one or more of the following criteria, in addition to any/all requirements that may be mandated by their state and/or local licensing authorities: Minimum 18 credit hours of completed coursework related to young children, birth to age 8. Related Degrees Include, But May Not Be Limited To Elementary Education Home Economics Child Development Child Life Psychology or Sociology with a minor in Education Special Education Child Psychology Relevant Coursework Child Development Human Growth and Development Educational Psychology Child Psychology Methods: Age Birth to 8 years Childrens Literature Developmental Assessment of Young Children Measurement and Evaluation Nutrition Health and Safety Child Care Administration Student Teaching: Kindergarten; 1st Grade; 2nd Grade