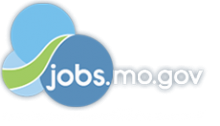 Job Information
Nevada Connections Academy

Adjunct Teacher (Multiple Subject Areas), 2020-2021 School Year

in

Home-Based

,

Missouri
Description
Company Summary:
At Connections Academy, helping students maximize their potential and meet the highest performance standards through a uniquely individualized learning program is at the core of our mission. Connections Academy was founded in 2001 to deliver high-quality, highly accountable online education to students in grades K-12. Hallmarks of Connections Academy-supported online schools include personalized learning, an award-winning curriculum and Education Management System (EMS), dedicated state-certified teachers, and a supportive school community. Parents of enrolled students consistently share their satisfaction with Connections Academy: 92% "would recommend the schools to other families" and 95% say the curriculum is "high quality." In 2017, Connections Academy-supported public schools serve students in 27 states, while the private online school, International Connections Academy meets the online school needs of students worldwide. Recognized for its outstanding curriculum and leadership, Connections Academy is committed to expanding quality education through technology, and helping students achieve both academic and personal success. Connections Academy is part of the global learning company, Pearson, and its Online & Blended Learning group. For more information, visit www.ConnectionsAcademy.com.
Position Summary and Responsibilities:
This position is working with Missouri Connections Academy. From your home office in Missouri, Adjunct Teachers will "virtually" manage subject-specific instructional programs. Compensation will be based on the specific course workload and number of enrolled students. He/she will be responsible for monitoring progress, evaluating work, running online instructional/tutorial sessions, providing academic guidance, and being the subject-matter expert for a caseload of middle/high school students. The Teacher must be able to complete work related responsibilities through a combination of regular office hours during the school day in conjunctions with hours scheduled outside the normal school day. Through use of the telephone, Internet and various curriculum tools, they will consult regularly with learning coaches and students to ensure that each child successfully completes his/her instructional program. Must hold a Missouri certification in either: Spanish, Foreign Language, Computer Instruction/ Technology, OR Physical Education.
The Adjunct Teacher will be responsible for the successful completion of the following tasks:
Communicate with parents/learning coaches, students and other teachers via the phone, WebMail, asynchronous discussions and synchronous "conferencing";

Instruct students, monitor student work, provide feedback, and suggest instructional approaches and strategies;

Monitor completion of assignments in the given subject area;

Score assessments and projects in the given subject area;

Communicate with Advisory teachers and school counselors; report student issues and coordinate communication schedules;

Conduct online tutorial and instructional sessions for students (utilizing online conferencing software);

Develop a very detailed knowledge of the curriculum for which responsible (subject expert);

Provide struggling students (and parents) with alternate strategies and additional assistance;

Complete all required training sessions throughout the year; and

Other duties as assigned.
Requirements:
Highly qualified and certified to teach Spanish, Foreign Language, Computer Instruction/ Technology, OR Physical Education in Missouri (appropriate to grade level and subject responsibilities)

Strong technology skills (especially with Microsoft OS and MS Office)

Excellent communication skills, both oral and written

Customer focused approach

High degree of flexibility

Demonstrated ability to work well in fast paced environment

Team player track record

Experience with online instruction is a plus

Must own a computer with high speed Internet access that meets Connections Academy's minimum technology specifications (http://www.connectionsacademy.com/technology/technology_requirements.asp

Establish set office offices every week and have LiveLesson room open at that time. Office hours must occur two hours per week starting no earlier than 8 AM and ending no later than 7 PM.

Complete required orientation and training programs at the beginning of the school year.

May be required to attend training and/or meetings at the school office throughout the school year (frequency dependent on proximity to office)

Comply with all provisions of the Connections Academy Work At-Home Policy.