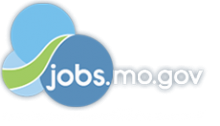 Job Information
Nevada Connections Academy

Advisory Teacher

in

Home-Based

,

Missouri
Description
Company Summary:
At Connections Academy, helping students maximize their potential and meet the highest performance standards through a uniquely individualized learning program is at the core of our mission. Connections Academy was founded in 2001 to deliver high-quality, highly accountable online education to students in grades K-12. Hallmarks of Connections Academy-supported online schools include personalized learning, an award-winning curriculum and Education Management System (EMS), dedicated state-certified teachers, and a supportive school community. Parents of enrolled students consistently share their satisfaction with Connections Academy: 92% "would recommend the schools to other families" and 95% say the curriculum is "high quality." In 2017, Connections Academy-supported public schools serve students in 27 states, while the private online school, International Connections Academy meets the online school needs of students worldwide. Recognized for its outstanding curriculum and leadership, Connections Academy is committed to expanding quality education through technology, and helping students achieve both academic and personal success. Connections Academy is part of the global learning company, Pearson, and its Online & Blended Learning group. For more information, visit www.ConnectionsAcademy.com.
Position Summary and Responsibilities:
This position is working with Missouri Connections Academy. From your home office in Missouri, certified Advisory Teachers will virtually assist students and parents/learning coaches with course selection, scheduling and will be the initial point of contact for student concerns that span multiple subject areas as well as non-academic issues. The Advisory Teacher will become an expert on course and credit requirements for middle and/or high school students.
The Advisory Teacher will be responsible for the successful completion of the following tasks:
Advise students and families related to academics;

Assist students and parents with the school course selection process according to specific state credit requirements and student needs and interests;

Advise students with issues related to dropping courses and changing schedules, seeking support as needed, while ensuring that the school's course selection and drop policies are adhered to;

Review student transcripts and the entry of credits into the online transcript system;

Follow procedures to ensure that Missouri Connections Academy transcripts are accurate and up-to-date;

Work with the administrative assistants to obtain school records from the student's previous school (where applicable) and forwarding student records when appropriate;

Implement programs for students and families related to interpersonal adjustment issues;

Work with school teams to identify and help families access school and community resources;

Participate in the development of crisis prevention and management plans for the school and serve as a key member of the Student Support Team (SST);

Coordinate a team of middle school teachers to help identify students who are "at risk" or "in crisis"; Act as the main point of contact for these students and families, communicating regularly with them;

Oversee and maintain the Personal Learning Plan (PLP) for each student;

Implement efforts to secure complete and accurate records for Connections Academy students;

Support families through the school withdrawal process, assisting with data collection regarding withdrawal;

Report and refer critical incidents that jeopardize student well-being as obligated by law, administrative regulations, or ethical standards. Stay abreast of all state regulations relating to incident reporting and documentation;

Assist teachers when students enroll mid-semester, making sure that teachers receive guidance on integrating the students into their coursework, and ensuring that previous grades, credits, and evaluations are handled appropriately;

Communicate with the Curriculum Team to ensure that curriculum offerings meet state requirements;

Support professional development activities for teachers and school staff members;

Assume teaching and grading duties as necessary including teaching middle school elective courses; and

Other duties as assigned.
Requirements:
Missouri teacher certification in a secondary content area or grade level

Strong technology skills (especially with Microsoft Office products and Google Suite)

Excellent communication skills, both oral and written

Customer focused approach

Excellent attention to detail and organizational skills

High degree of flexibility

Team player with demonstrated leadership skills

Willingness to travel on occasion for marketing and state testing events (may require occasional overnight travel)

Ability to work some occasional evening hours, as needed to support some families

Ability to work remotely