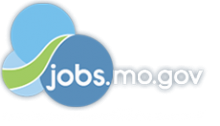 Job Information
Johns Hopkins University

CTY Online Senior Program Manager - Language Arts

in

Jefferson City

,

Missouri
The Johns Hopkins Center for Talented Youth is a nonprofit dedicated to identifying and developing the talents of academically advanced K-12 students around the world. We provide today's brightest students with fun, challenging courses; a community of engaged learners; and a strong foundation for future success in college and their careers. Want to join our team? We are looking for mission-driven problem-solvers who can thrive in CTY's diverse, collaborative, fast-paced, and results-driven work environment. We value innovation, creativity, integrity, and a shared commitment to the bright young people we serve. In return, we offer employees the opportunity to be part of the Johns Hopkins community and to take advantage of our generous benefits package, which includes affordable health-care options and tuition assistance for employees and their families.
General Purpose/Summary :
The general purpose of this role is to lead the Language Arts program and all related courses within CTY Online Programs from catalog inception and maintenance through hiring and staffing the instructional team. Courses offered are from grades 2 through high school in concentrations around critical reading and writing.
In critical reading: The Young Readers' Series is designed enhance a student's critical reading, writing, and thinking skills. Developed for enrichment, course assignments meet or surpass the Common Core College and Career Readiness Anchor Standards for Reading. As students participate in written discussion forums, they make inferences, determine motivations, evaluate arguments, and provide textual evidence to support their opinions. Creative writing assignments encourage students to take on different points of view, summarize details, compare authors, and discuss central ideas. In CTY Online Programs' Young Adult Readers' Series, students enhance their critical reading, thinking, and writing skills through high interest, thought-provoking books, analytical discussions, and creative writing assignments. Course assignments were developed to meet or surpass most of the Common Core College and Career Readiness Anchor Standards for Reading. Students receive individualized written feedback from their instructor and engage in online written discussions with classmates from around the world. Writing assignments include narrative stories; expository and compare/contrast essays; and persuasive writing.
In writing: CTY's online writing courses for students in grades 5-12 give students the chance to work with professional writers and explore creative and academic writing, all the way up to AP English Language and Composition. Writing courses are offered in the session-based and individually paced formats. Course length varies. Our web-based grammar courses help students in elementary, middle, and high school learn and practice the rules of grammar and usage and better understand how their grammatical choices can affect the quality of their prose. CTY's session-based visual fluency courses incorporate principles of communication theory, design theory, and cognitive psychology to understand principles of effective visual communication.
This role will lead the program catalog and develop and maintain course curriculum with the scope and rigor appropriate for CTY's bright students. Additionally, the Senior Program Manager will work with colleagues across programs and other parts of JHU and CTY to develop new concepts for courses, course improvements, research projects, etc.
This is a leadership role that will be responsible for building and leading the Language Arts team with specific focus on proactive professional and career development including identifying any curriculum gaps, seeking support to identify solutions. The role will also handle escalated student and parent issues with professionalism and care for our student's learning objectives.
Responsibilities:
Curriculum Portfolio Management
Collect, analyze and present quantitative data to inform decision making processes related to course offerings and curriculum of the online Language Arts program

Ensure solutions that are identified align with CTY and Online Programs strategic business priorities

Using a continuous improvement model, analyze Learning Management System (LMS) data and student outcomes data, review and enhance course materials.

Manage and direct complex projects related to assigned subject area

Work with project teams to set due dates and course/project release schedules. Once set, manage teams and accountability to accomplish due dates.

Work with department production teams to develop achievable and measurable course development projects and manage your team and external vendors to complete work to JHU quality and rigor standards.
Curriculum Portfolio Development:
Working with Marketing colleagues and department leadership, identify market need for the subject area and develop courses or programs aligned to those market needs.

Oversee the development and maintenance of a portfolio of courses in a given subject area. Develop courseware aligned to accepted best practices in both online courseware standards (e.g. iNACOL, Quality Matters) and gifted learners.

Review curriculum textbook and digital courseware partners and identify course material that will be most effective in helping gifted learners.

Address any academic integrity issues as they arise in your subject. Identify any required course improvements to maintain academic integrity.

Ensure courses, tests, quizzes and associated materials meet industry accessibility standards for students with disabilities.
Staffing Identification and Development:
Oversee Program Managers, Assistant Program Managers, full-time supervisors, and part-time/casual instructors to ensure that all team members are providing students and families with an academic experience of quality and rigor.

Oversee the hiring, training of all department staff.

Guide staff thorough program adaptations – bring priority to change management and employee engagement in the change process.

Provide team members with appropriate professional development opportunities across all team level.

Manage staff, develop accountability systems to highlight and manage possible issues, monitoring for satisfactory performance, and provide constructive criticism and feedback for personnel and product improvement.

Ensure supervisors are proactively engaged in the support and review of all instructors' work.

Ensure instructors have provided appropriate responses and feedback to parents and students.

Review instructors' recorded sessions to ensure quality in their work.
Student and Family Communications
Serve as Liaison with CTY families, as needed.

Respond to inquiries from parents and students around placement or customer service related issues.

Where appropriate, answer emails or phone calls from parents to give them more information about courseware.

Provide feedback on course placements to parents regarding their students.

Take into consideration parents' and students' feedback to continue to improve the program and Instructors.
Working across JHU and CTY
Work with CTY and Johns Hopkins School of Education researchers in development and support of research projects. Includes making changes to courses to support research, monitoring experimental instructional models and student performance, etc.

Work with JHU undergraduate and graduate students and have them participate as members of your team during research, internship, practicum, etc.

Serve on CTY committees as requested (e.g., Accreditation).

Assist CTY International and school-based projects.
Other Duties
Please note this job description is not designed to cover or contain a comprehensive listing of activities, duties or responsibilities that are required of the employee for this job. Duties, responsibilities and activities may change at any time with or without notice.
Degree of independent action performed on the job :
Work independently as well as with production team to ensure all deadlines are met.

Works closely with other Program Managers department and CTY leadership.
Minimum Requirements :
Bachelor's degree in a related field is required. Master's and/or PhD degree is strongly preferred.

At least ten years related experience in the role of direct instruction, curriculum development, courseware development or similar educational or product development experience.

Preferred experience in English, Language Arts, Critical Reading, Writing, Grammar or related field.

Additional education may be substituted for required experience, to the extent permitted by the JHU equivalency formula.

Advanced knowledge of Common Core principals and approach in curriculum.

Experience developing content for LMS delivery highly desired.

At least three years' experience managing an instructional or curriculum development staff.

Effective problem-solving and critical-thinking skills; ability to predict, identify, and resolve issues in a timely and effective manner.

Excellent attention to detail.

Ability to work well with other team members.
Required Special Skills and Knowledge :
Strong working knowledge of grade 2 - college language arts courses.

Prior experience building curriculum in an online environment is strongly preferred.

Experience in an applied/commerical background in addition to the traditional K-12+ sequence strongly preferred.

Background of instruction or development in a learning management system.

Experience managing and motivating a geographically diverse workforce.
Physical Requirements for the Job:
Ability to sit in a normal seated position for extended periods of time.

Dexterity of hands to operate a computer keyboard, mouse pad and other office machinery.

The incumbent will be required to communicate regularly via telephone and face to face with internal and external customers and must be able to exchange accurate and timely information in these settings.

Position also requires a degree of mobility common to working in an office environment; bending, kneeling or standing during events and presentations may be required.
Supervisory Responsibility:
Manages team of full time staff members, as well as group of 140+ casual employees and/or contractors.
Additional Information:
Applicants must be authorized to work in the United States.

The Senior Program Manager position is based out of the Mount Washington campus located in Baltimore, Maryland. Teleworking options are allowed up to two days per week maximum (Mondays and Fridays).

Note: additional flexibility may be afforded during the COVID pandemic, but this position is not expected to be fully remote.

All employees participating in or serving children in University programs must participate in mandatory Child Abuse Prevention online training on the appropriate conduct around children, protecting children from abuse and neglect, and reporting of known or suspected child abuse and neglect.

CTY Online Programs offers students in grades preK-12 challenging academic coursework throughout the year. For more information, please visit: cty.jhu.edu/ctyonline
Classified Title: CTY Online Sr. Program Manager
Working Title: CTY Online Senior Program Manager - Language Arts ​​​​​
Role/Level/Range: ACRP/04/ME
Starting Salary Range: $60,945 - $83,865 per year
Employee group: Full Time
Schedule: Monday - Friday, 8:30 am - 5:00 pm EST
Exempt Status: Exempt
Location: 02-MD:Mount Washington Campus
Department name: 10000114-DE Writing Humanities Social Science
Personnel area: Academic and Business Centers
The successful candidate(s) for this position will be subject to a pre-employment background check.
If you are interested in applying for employment with The Johns Hopkins University and require special assistance or accommodation during any part of the pre-employment process, please contact the HR Business Services Office at jhurecruitment@jhu.edu . For TTY users, call via Maryland Relay or dial 711.
The following additional provisions may apply depending on which campus you will work. Your recruiter will advise accordingly.
During the Influenza ("the flu") season, as a condition of employment, The Johns Hopkins Institutions require all employees who provide ongoing services to patients or work in patient care or clinical care areas to have an annual influenza vaccination or possess an approved medical or religious exception. Failure to meet this requirement may result in termination of employment.
The pre-employment physical for positions in clinical areas, laboratories, working with research subjects, or involving community contact requires documentation of immune status against Rubella (German measles), Rubeola (Measles), Mumps, Varicella (chickenpox), Hepatitis B and documentation of having received the Tdap (Tetanus, diphtheria, pertussis) vaccination. This may include documentation of having two (2) MMR vaccines; two (2) Varicella vaccines; or antibody status to these diseases from laboratory testing. Blood tests for immunities to these diseases are ordinarily included in the pre-employment physical exam except for those employees who provide results of blood tests or immunization documentation from their own health care providers. Any vaccinations required for these diseases will be given at no cost in our Occupational Health office.
Equal Opportunity Employer
Note: Job Postings are updated daily and remain online until filled.
EEO is the Law
Learn more:
https://www1.eeoc.gov/employers/upload/eeoc_self_print_poster.pdf
Equal Opportunity Employer:
Johns Hopkins University is an equal opportunity employer and does not discriminate on the basis of race, color, gender, religion, age, sexual orientation, national or ethnic origin, disability, marital status, veteran status, or any other occupationally irrelevant criteria. The university promotes affirmative action for minorities, women, disabled persons, and veterans.