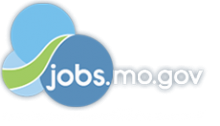 Job Information
Army National Guard Units

HUMAN RESOURCES ASSISTANT (MILITARY) (TITLE 32)

in

Jefferson City

,

Missouri
Summary
THIS IS A NATIONAL GUARD TITLE 32 EXCEPTED SERVICE POSITION. This National Guard position is for a GS-0203-04/05/06 HUMAN RESOURCES ASSISTANT (MILITARY) (TITLE 32), Position Description Number D1100000 in SPMD 1331 and is part of the MO Missouri Recruiting and Retention Battalion. APPOINTMENT FACTORS: This is an Indefinite Excepted Service position. This is a bargaining position. SEE NOTES UNDER CONDITIONS OF EMPLOYMENT BELOW.
Responsibilities
Performs duties with the responsibility for military personnel and administrative work for a unit.
Advises supervisor of administrative eligibility requirements for personnel applying for training courses
Provides regulatory information and completes documentation required for actions such as fraudulent enlistment, involuntary order to active duty, conviction of military personnel by civilian authority, State Military Code violations, etc.
Functions as the primary source of guidance and assistance to the unit commander and other members of the unit on military personnel matters, including application of rules, regulations, and procedures.
Ensures the unit commander is advised of important changes in administrative and personnel regulations or directives.
Initiates and/or completes personnel actions for the unit such as appointment packages, new member personnel in-processing, discharges, promotions, reductions, MOS assignments, and transfers.
Compiles documents necessary for processing of formal and in-formal line of duty determinations.
Reviews and updates military personnel and mobilization records with unit members for daily operations and/or state and federal missions.
Maintains required family-care plans.
Ensures all pertinent and required data for unit members are current and properly coded into the automated reporting system.
Prepares and submits payrolls for inactive and active duty training including uniform allowances, supplemental and incapacitation payrolls.
Researches and corrects pay discrepancies.
Assists soldiers in gathering and submitting documentation necessary to receive educational and bonus incentives.
Initiates requests for discharge and submission of SGLI benefits for deceased soldiers. Counsels soldiers and spouses on retirement options and benefits and processes forms as necessary.
Prepares a variety of reports, or correspondence, pertaining to unit status and operations such as strength reports, unit record of reserve training, replies to inspection reports and inquiries, etc.
Performs other duties as assigned.
Requirements
Conditions of Employment
Qualifications
MILITARY REQUIREMENTS: Compatible military grade and assignment required prior to the effective date of placement. This is an Excepted Service position that requires membership in a compatible military assignment in the employing state's National Guard. Applicants who are not currently a member of the National Guard must be eligible for immediate membership. If you are not sure you are eligible for military membership, please contact a National Guard recruiter at 1-800-GO-GUARD (1-800-464-8273) prior to applying for this position. Selected candidate will be required to be in a compatible military assignment prior to effective date of placement. Selected candidate must be MOS qualified within 12 months from date of appointment. Minimum Military Grade - PFC (E-3) Enlisted - CMF 42 or 92; or predominate MOS of the organization Supervisor must verify that selected individual occupies a compatible military position. Technicians will not be militarily senior to their full-time supervisor or wage leader (grade inversion). GENERAL EXPERIENCE: Must possess administrative or clerical experience, education, or training which demonstrates your ability to perform the duties of this position; and experience using computer and automation systems. GS-06 SPECIALIZED EXPERIENCE: Must possess 9 months of specialized experience that demonstrates your ability to provide and perform a segment of the human resource actions which requires knowledge of processing a variety of unique official personnel tasks; follow oral or written instructions to accomplish work and prepare technical reports and correspondence; establish and retrieve files and information; deal cooperatively with others to obtain needed information to complete proposed actions to ensure that documentation is correct and sufficient; and use common computer software designed for word processing. GS-05 SPECIALIZED EXPERIENCE: Must possess 6 months of specialized experience, education or training that provided knowledge of general office work which may include but is not limited to: answering telephones, receiving and distributing mail and maintaining records; experience following oral or written instructions to accomplish work; establishing and retrieving files and information; and using common computer software designed for word processing. GS-04 SPECIALIZED EXPERIENCE: Must possess 3 months specialized experience in general clerical work; processing various personnel forms, records and reports; obtaining and giving information verbally and in writing; and the ability to follow written instructions. This position may be filled at the GS-04 or GS-05 trainee grade or the target grade of GS-06. An applicant who is selected at one of the trainee grades will have potential for promotion to the target grade of GS-06 without further competition. Promotion to full operating/journeyman level will be made after qualifications and eligibility requirements have been met and the incumbent is performing at the higher level in a satisfactory manner.
Education
Substitution of Education for Specialized Experience at the GS-04 and GS-05 grade levels only. If you are using Education to qualify for this position at the GS-04 grade level, you must possess 2 academic years of education in an accredited college or university. If you are using Education to qualify for this position at the GS-05 grade level, you must possess 3 academic years of education in an accredited college or university and at least 90 semester hours of study. You must provide transcripts or other documentation to support your Educational claims. To receive credit for Education, you must provide documentation of proof that you meet the Education requirements for this position.
Additional Information
If you are a male applicant who was born after 12/31/1959 and are required to register under the Military Selective Service Act, the Defense Authorization Act of 1986 requires that you be registered or you are not eligible for appointment in this agency (https://www.sss.gov/RegVer/wfRegistration.aspx). If you are unable to apply online or need to fax a document you do not have in electronic form, view the following link for information regarding an Alternate Application.