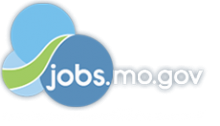 Job Information
Army National Guard Units

HUMAN RESOURCES SPECIALIST (MILITARY) (TITLE 32)

in

Jefferson City

,

Missouri
Summary
THIS IS A NATIONAL GUARD TITLE 32 EXCEPTED SERVICE POSITION. This National Guard position is for a GS-0201-11 HUMAN RESOURCES SPECIALIST (MILITARY) (TITLE 32), Position Description Number D1051000 in SPMD 1710 and is part of the MO Directorate of Human Resources. APPOINTMENT FACTORS: This is a Permanent Excepted Service position. This is a non-bargaining unit position.
Responsibilities
Develops, implements, and supervises an Active Guard and Reserve (AGR) recruitment and placement program and policies for the organization.
Develops and administers a career management program in conjunction with Military Personnel Office (MILPO)/Military Personnel Flight (MPF) to ensure normal progression of career patterns and professional development.
Develops, directs and monitors administrative procedures and policies on disciplinary actions.
Oversees counseling and referral services to AGR personnel and dependents in regard to Veterans Administration, Dependency and Indemnity Compensation and Civilian Health and Medical Program of the Uniformed Services.
Administers the performance and evaluation programs.
Drafts and provides input to state personnel plans and procedures that apply to AGR personnel based on interpretation of regulations and directives from Departments of Army, Air Force, and National Guard Bureau (NGB).
Formulates fiscal year and mid-year reviews while in the process of executing annual budgets in AGR specific areas of travel/per diem requirements, permanent change of station requirements, and medical requirements.
Researches and responds to Congressional inquiries, Freedom of Information and Privacy Act requests.
Monitors a physical fitness program.
Administers the medical and dental health care program to include cardiovascular screening, panographic dental x-rays, required medical/dental processing, and monitoring of follow-up care.
Administers voluntary and involuntary separation actions and the timely and accurate retirement actions.
Monitors utilization of AGR members, monitors unit organizations and reorganizations and directs changes to staffing guide/manning documents as required.
Manages the monitoring and reporting of the Active Duty Special Work (ADSW) Program.
Prepares and conducts supervisor training and AGR updates, provides input to Human Resources Office bulletin or publishes an AGR Newsletter.
Administers the Military Human resources Management Evaluation Program for the AGR program.
Conducts AGR continuation boards and associated actions.
Monitors the Title 10 Long Tour Program for the organization.
Schedules and approves leave of subordinates. Sets performance standards and makes performance appraisals.
Counsels employees on problems, adjusts informal complaints within the section, takes corrective action on conduct or performance problems within the section and initiates disciplinary actions where needed.
Performs other duties as assigned.
Requirements
Conditions of Employment
Qualifications
MILITARY REQUIREMENTS: Compatible military grade and assignment required prior to the effective date of placement. This is an Excepted Service position that requires membership in a compatible military assignment in the employing state's National Guard. Applicants who are not currently a member of the National Guard must be eligible for immediate membership. If you are not sure you are eligible for military membership, please contact a National Guard recruiter at 1-800-GO-GUARD (1-800-464-8273) prior to applying for this position. Selected candidate will be required to be in a compatible military assignment prior to effective date of placement. Selected candidate must be MOS qualified within 12 months from date of appointment. Warrant Officer - MOS 420A Individuals that possess an approved pre-determination packet to become a Warrant Officer may apply. Supervisor must verify that selected individual occupies a compatible military position. Technicians will not be militarily senior to their full-time supervisor or wage leader (grade inversion). GENERAL EXPERIENCE: Must possess a validated understanding of the basic principles and concepts of military human resources that demonstrates skill in collecting and analyzing data effectively, efficiently, and accurately; ability to clearly enunciate English without impediment of speech that would interfere or prohibit efficient communication; ability to write English in reports and presentation formats; ability to communicate clearly and effectively; skill in presenting formal training presentations and briefings; ability to assess body language and perceive emotional and/or distress levels; and skill in applying procedures and directives by reading and interpreting program material. GS-11 SPECIALIZED EXPERIENCE: Must possess 36 months of specialized experience that demonstrates your ability to provide in-depth human resources management services to managers, supervisors and support personnel directly and through subordinate employees; possess a thorough knowledge of and skill in applying fundamental military human resource management principles and practices; and provide technical expertise and guidance as well as management advisory services to resolve factual and procedural issues within a particular area of assignment using analytical and evaluative methods and techniques. The specialized experience must also demonstrate education, or training which provided a thorough knowledge of National Guard missions, organizations, and personnel programs; knowledge of the organizational structure and requirements to provide advice to commanders, unit administrators, and military members; ability to communicate effectively both orally and in writing, with individuals, supervisors and management; and experience which included the responsibility for the supervision and management of personnel. Must currently possess or able to obtain a SECRET security clearance.
Education
This job does not have a qualification requirement that allows substitution of education for specialized experience.
Additional Information
If you are a male applicant who was born after 12/31/1959 and are required to register under the Military Selective Service Act, the Defense Authorization Act of 1986 requires that you be registered or you are not eligible for appointment in this agency (https://www.sss.gov/RegVer/wfRegistration.aspx). If you are unable to apply online or need to fax a document you do not have in electronic form, view the following link for information regarding an Alternate Application.