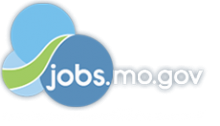 Job Information
Air National Guard Units

HUMAN RESOURCES SPECIALIST (MILITARY) (TITLE 5)

in

Jefferson City

,

Missouri
Help
Duties
Summary
THIS IS A NATIONAL GUARD TITLE 5 EXCEPTED SERVICE POSITION.
This National Guard position is for a GS-0201-12 HUMAN RESOURCES SPECIALIST (MILITARY) (TITLE 5), Position Description Number T5900000 in FAC 101400 and is part of the MO HQ Missouri Air National Guard.
APPOINTMENT FACTORS: This is an Indefinite Title 5 Excepted Serviceposition. This is a non-bargaining unit position. SEE NOTES UNDER CONDITIONS OF EMPLOYMENT BELOW.
Learn more about this agency
Responsibilities
Performs other duties as assigned.
Provides coordination of military personnel programs, including but not limited to: enlistment, appointment, performance evaluation reports, and promotions.
Provides coordination of military personnel programs, including but not limited to: officer and enlisted selective retention, discharges, separations, recruiting, retention, incentives, and training.
Manages the state and federal programs for awards, decorations, special recognition, and other incentive/retention enhancement efforts.
Monitors and executes state-level responsibilities regarding all military personnel assignments, reassignments, classification actions, and professional military education.
Conducts in-depth research on difficult personnel cases, administrative matters, medical, and training problems.
Monitors manning, manpower authorizations, and organizational changes. Coordinates an incentive program, and serves as the focal point for all matters pertaining to the program.
Responsible for the management of the State ANG Retention Program for enlisted and officer personnel.
Serves as principal assistant to the Administrative Officer and in his/her absence ensures continuity of operations.
Assists in maintaining orderly and efficient accomplishment of the office administrative workload.
Manages the state Officer Effectiveness Report Program.
Manages the federal and state ANG Military Awards Program.
Responsible for supervisory personnel management functions.
Provides direct oversight to the Family Program and the Family Program Coordinator contract.
Travel Required
Occasional travel - You may be expected to travel for this position.
Supervisory status
Yes
Promotion Potential
12
0201 Human Resources Management
Similar jobs
Human Resources Specialists

Specialists, Human Resources

Requirements
Help
Requirements
Conditions of Employment
Management has the right to convert this position to permanent status without re-advertising.
Employment can be terminated with a 30 day notice.
In the event a permanent (Tenure 1 or 2) employee is selected, and is willing to accept the indefinite appointment, that employee will relinquish permanent status.
United States Citizenship is required.
Federal employment suitability as determined by a background investigation.
Males born after 31 December 1959 must be registered for Selective Service.
Participation in direct deposit is mandatory.
Appointments of retired members of the Armed Forces as National Guard employees within 180 days of retirement requires a waiver approved by the Adjutant General of Missouri before an effective date can be established.
Advanced in hire rate may be granted to set pay above the minimum rate of the grade for a new employee if he/she possesses superior qualifications relevant to the positions' requirements and is essential to accomplish the agency's mission.
Qualifications
GENERAL EXPERIENCE:Must Do you possess experiences gained through civilian and/or military technical training schools within the human resources business programs; a validated understanding of the basic principles and concepts of this position; skill in collecting and analyzing data effectively, efficiently, and accurately; ability to clearly enunciate English without impediment of speech that would interfere or prohibit efficient communication; ability to write English in reports and presentation formats; ability to communicate clearly and effectively; skill in presenting formal training presentations and briefings; ability to assess body language and perceive emotional and/or distress levels; and skill in applying procedures and directives by reading and interpreting program material.
GS-11 SPECIALIZED EXPERIENCE:Must possess 36 months of specialized experience managing, coordinating, directing and overseeing work through subordinate supervisors for a military human resources management program. The specialized experience must demonstrates your ability to perform long-term planning and organizational development necessary to accomplish human resources military functions in support of programs essential to daily operations, training, and readiness missions. Experience must be of the type to provide a thorough knowledge of military personnel policies, records and procedures; the ability to analyze personnel data for special studies, reports and program effectiveness; skill in written communications; skill in oral communication; and demonstrated ability to supervise.
Education
Must possess a high school diploma or general education development (GED) diploma. An undergraduate degree from an accredited college/university is desired. A graduate degree from an accredited civilian academic college or from an equivalent professional military education school is optimum.
Additional information
If you are a male applicant who was born after 12/31/1959 and are required to register under the Military Selective Service Act, the Defense Authorization Act of 1986 requires that you be registered or you are not eligible for appointment in this agency (https://www.sss.gov/RegVer/wfRegistration.aspx).
Veterans' Preference: A copy of your DD Form 214 which must include character of service or a Statement of Service/Proof of Service which must include service dates and character of service. In addition, if claiming 10-point preference you must submit a VA Letter or a disability determination from a branch of the Armed Forces (or documentation of purple heart, if applicable) and a SF 15 (Application for 10-point veteran preference).
Veterans Information:Veterans' preference must be validated by formal submissions including all necessary supporting documentation. You must provide acceptable documentation of your preference or appointment eligibility. Acceptable documentation may be:
A copy of your DD-214, "Certificate of Release or Discharge from Active Duty," which shows dates of service and discharge under honorable conditions.
A "certification" that is a written document from the armed forces that certifies the service member is expected to be discharged or released from active duty service in the armed forces under honorable conditions not later than 120 days after the date the certification is signed.
You may obtain a letter from the Department of Veterans Affairs reflecting your level of disability for preference eligibility by visiting a VA Regional Office, contacting a VA call center or online.
NOTE:Prior to appointment, an agency will require the service member to provide a copy of the DD-214.
If claiming 10 point preference, you will need to submit a Standard Form, SF-15, "Application for 10-point Veterans' Preference."
If you are unable to apply online or need to fax a document you do not have in electronic form, view the following link for information regarding an Alternate Application.
Read more
How You Will Be Evaluated
You will be evaluated for this job based on how well you meet the qualifications above.
Once the announcement has closed, your resume and supporting documentation will be used to determine if you meet the qualifications listed on this announcement. If you are minimally qualified, your resume and supporting documentation will be compared to your responses on the assessment questionnaire to determine your level of experience. If you rate yourself higher than is supported by your application package, your responses may be adjusted and/or you may be excluded from consideration for this position. If you are found to be among the top qualified candidates, you will be referred to the selecting official for employment consideration.
Category Rating:Your application will be evaluated and rated under Category Rating selection procedures. Once the application process is complete, a review of your qualifications will be conducted to determine if you are qualified for this job. Qualified candidates will be assigned to a quality category. The quality categories are:
a. Highly-Qualified: The numeric value rating normally ranges from 90-100 points. This higher numeric value group is applied for those candidates who possess the type and quality of experience that substantially exceeds the minimum qualifications of the position, including all selective placement factors and appropriate numeric ranking factor(s) as determined by the job analysis and crediting plan. To be Highly-Qualified, the candidates are considered, by the Human Resources Specialist (Staffing), as highly proficient and fully competent to effectively perform all the job requirements and can successfully perform in the position almost immediately, or with a minimum amount of training and/or orientation.
b. Well-Qualified: The numeric value group normally ranges from 80-89 points. This next lower numeric value group is used for those candidates that meet the minimum qualifications of the position and are proficient in most, but not all, of the requirements of the position. Candidates may require some training and/or orientation in order to satisfactorily perform the duties of the position.
c. Qualified: The numeric value group normally ranges from 70-79 points. This lowest group is for those candidates who meet the minimum qualifications of the position and are proficient in some, but not all, of the requirements of the position. Candidates will require extensive training and/or orientation in order to satisfactorily perform the duties of the position.
Read more
Background checks and security clearance
Security clearance
Not Required
Drug test required
No
Help
Required Documents
To apply for this position, you must submit a complete Application Package which includes:
Resume or any other written format Your resume showing work schedule, hours worked per week, dates (including Month and Year) of employment and duties performed.
Helpful Hints for Applying:
Ensure that your resume contains your full name, address, phone and at least your last four digits of your social security number.

Be specific and include details about the experience and duties performed that relates to the position you are applying for.
If you are using education to qualify for this position OR education is a mandatory requirement to meet qualifications, YOU MUST submit copies of college transcripts that identify each course, the college or university, semester or quarter hours earned, grade and grade-point received. Submitting a certificate or a degree will not suffice. You must submit transcripts when required. Photocopies are acceptable.

If you have been or currently are a Federal Civil Service employee, please submit a copy of your last Notification of Personnel Action, Form SF-50. If you have never been a Federal Civil Service employee, this is not a requirement. This is also not a requirement for current National Guard employees of the Missouri National Guard.
Failure to provide all of the required information as stated in this vacancy announcement may result in an ineligible rating or may affect the overall rating.
If you are relying on your education to meet qualification requirements:
Education must be accredited by an accrediting institution recognized by the U.S. Department of Education in order for it to be credited towards qualifications. Therefore, provide only the attendance and/or degrees from schools accredited by accrediting institutions recognized by the U.S. Department of Education.
Failure to provide all of the required information as stated in this vacancy announcement may result in an ineligible rating or may affect the overall rating.
Help
Benefits
A career with the U.S. Government provides employees with a comprehensive benefits package. As a federal employee, you and your family will have access to a range of benefits that are designed to make your federal career very rewarding. Learn more about federal benefits.
Review our benefits
Eligibility for benefits depends on the type of position you hold and whether your position is full-time, part-time, or intermittent. Contact the hiring agency for more information on the specific benefits offered.
Help
How to Apply
To apply for this position, you must complete the online application/Occupational Questionnaire and submit the documentation specified in the Required Documents section below. To view the Occupational Questionnaire, click the following link: https://apply.usastaffing.gov/ViewQuestionnaire/10474861
A complete application package must be submitted by 11:59 PM (EST) on the closing date of the announcement to receive consideration.
To begin, click Apply to access the online application. You will need to be logged into your USAJOBS account to apply. If you do not have a USAJOBS account, you will need to create one before beginning the application.
Follow the prompts to select your resume and/or other supporting documentsto be included with your application package. You will have the opportunity to upload additional documents to include in your application before it is submitted. Your uploaded documents may take several hours to clear the virus scan process.
After acknowledging you have reviewed your application package, complete the Include Personal Information section as you deem appropriate and click to continue with the application process.
You will be taken to the online application which you must complete in order to apply for the position. Complete the online application, verify the required documentation is included with your application package, and submit the application.
To verify the status of your application, log into your USAJOBS account (https://my.usajobs.gov/Account/Login), all of your applications will appear on the Welcome screen. The Application Status will appear along with the date your application was last updated. For information on what each Application Status means, visit: https://www.usajobs.gov/Help/how-to/application/status/.
Read more
Agency contact information
Narcisa Browne
Phone
573-638-9500 X37917
Email
NARCISA.BROWNE.CIV@MAIL.MIL
Address
MO HQ Missouri Air National Guard 2302 Militia Drive Jefferson City, MO 65101-1203 US
Learn more about this agency
Next steps
Once your online application is submitted you will receive a confirmation notification by email. Your application will be evaluated by the Human Resources Office to determine your eligibility for the position. After the evaluation is complete, you will receive another notification regarding the status of your application.
Read more
Fair & Transparent
The Federal hiring process is setup to be fair and transparent. Please read the following guidance.
Equal Employment Opportunity Policy
The United States Government does not discriminate in employment on the basis of race, color, religion, sex (including pregnancy and gender identity), national origin, political affiliation, sexual orientation, marital status, disability, genetic information, age, membership in an employee organization, retaliation, parental status, military service, or other non-merit factor.
Equal Employment Opportunity (EEO) for federal employees & job applicants
Read more
Reasonable Accommodation Policy
Federal agencies must provide reasonable accommodation to applicants with disabilities where appropriate. Applicants requiring reasonable accommodation for any part of the application process should follow the instructions in the job opportunity announcement. For any part of the remaining hiring process, applicants should contact the hiring agency directly. Determinations on requests for reasonable accommodation will be made on a case-by-case basis.
A reasonable accommodation is any change to a job, the work environment, or the way things are usually done that enables an individual with a disability to apply for a job, perform job duties or receive equal access to job benefits.
Under the Rehabilitation Act of 1973, federal agencies must provide reasonable accommodations when:
An applicant with a disability needs an accommodation to have an equal opportunity to apply for a job.
An employee with a disability needs an accommodation to perform the essential job duties or to gain access to the workplace.
An employee with a disability needs an accommodation to receive equal access to benefits, such as details, training, and office-sponsored events.
You can request a reasonable accommodation at any time during the application or hiring process or while on the job. Requests are considered on a case-by-case basis.
Learn more about disability employment and reasonable accommodations or how to contact an agency.
Read more
Legal and regulatory guidance
Financial suitability
Social security number request
Privacy Act
Signature and false statements
Selective Service
New employee probationary period
This job originated on www.usajobs.gov. For the full announcement and to apply, visit www.usajobs.gov/GetJob/ViewDetails/530578500. Only resumes submitted according to the instructions on the job announcement listed at www.usajobs.gov will be considered.
Open & closing dates: 04/12/2019 to 05/08/2019
Service: Excepted
Pay scale & grade: GS 12
Salary: $74,596 to $96,978 per year
Appointment type: Permanent - Excepted Service Indefinite
Work schedule: Full-Time