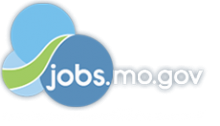 Job Information
YMCA of Greater Kansas City

Behavior Specialist

in

Kansas City

,

Missouri
The YMCA of Greater Kansas City's mission and core values are brought to life by our culture. It's who we are, who we aspire to be and how we show up every day. We are cause-driven. We don't just show up, we show up with purpose. We are welcoming: we are open to all. We are a place where you can belong and become. We are genuine: we value you and embrace your individuality. We are hopeful: we believe in you and your potential to become a catalyst in the world. We are nurturing: we support you in your journey to develop your full potential. We are determined: above all else, we are on a relentless quest to make our community stronger beginning with you. We accomplish our goals by working with Trust, Teamwork and Transparency.
Responsible for providing support interventions to Y Club out of school time program participants and their families, with the goal of positive behavioral change in youth. This position assesses and provides professional expertise, consultation and training for associates in the area of behavior management, special needs and other related areas. The Behavior Specialist provides technical assistance to associates as they develop the knowledge and skills to implement behavior management systems and acts as the liaison with community agencies specializing in behavior management.
This is a grant funded position.
Implement and perform ongoing revisions of behavior modification plans for participants, including long and short term goals.

Integrate support and education for behavior management and individuals with special needs into programs.

Lead the development and implementation of specific plans for children with special needs, including participation in behavior success plans, as necessary

May communicate with parent/guardian about the behavior plan to provide updates, feedback and at home strategies and resources.

Visit programs to observe activities and interactions with participants. Discuss observations and recommendations with associates to provide on-site coaching and development on the strategies.

Conduct individual focused observation for children.

Provide strategies and interventions to improve site environments.

Provide written summary reports of site observations.

Promote the emotional development of children, program participants, associates and caregivers by providing training and information on mental health.

Maintain confidentiality of participant records and matters relating to the families.

Develop collaborative relationships with community behavioral health/mental health agencies.

Participate in individualized family conferences, as needed.

Assure compliance with state and local regulations.

Ensure that program standards are met and safety procedures are followed.

Work within and attempt to exceed budgetary/projected guidelines.

Provide reports as assigned by supervisor.

All associates are mandated to report suspected child abuse and neglect and must notify appropriate associates of any suspected abuse.

Bachelor's degree in family and child development, counseling, social work or other related human service field or equivalent combination of education and experience.

Three years' experience working with youth with special needs.

A strong knowledge of developmental stages and appropriateness.

Prefer two years' experience as an educational trainer and in developing training designs.

Prefer two years' case management experience.

Works effectively with people of different backgrounds, abilities, opinions and perceptions.

Able to make independent and sound decisions in a fast paced environment.

Able to exercise high levels of discretion and confidentiality.

Must have reliable transportation. Travel around the Greater Kansas City area to support programs is required.
Physical Demands
The physical demands described here are representative of those that must be met by an associate to perform the essential functions of this job. While performing the duties of this position, the associate is regularly required to stand, walk, operate a computer and communicate with members, program participants, guests, vendors and associates. Reaching above shoulder heights, below the waist or lifting as required to file documents or store materials throughout the workday. The associate may occasionally lift and/or move up to 20 pounds. Proper lifting techniques required. The associate may be required to assist in case of emergency situations with members and program participants related to CPR/First Aid procedures and interventions with unsafe physical behaviors with children.
Req No: 2020-5554
Mid: USD $20.00/Hr.
Position Hours: Monday - Friday, 40 Weekly Hours
Additional Location Information: Will support programs across the Greater Kansas City Metro
External Company URL: http://www.kansascityymca.org/
Street: 3100 Broadway