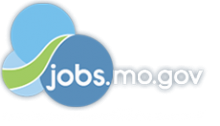 Job Information
Alphapointe

Braille and Academic Skills Instructor

in

Kansas City

,

Missouri
As part of its mission, Alphapointe provides preferential hiring to people with vision impairments (legally blind).
Alphapointe is a non-profit agency whose mission is to empower people with vision loss to achieve their goals and aspirations. Alphapointe offers a great working environment that's both challenging and satisfying as well as an array of benefits including medical, dental, vision and life insurance, short and long term disability, vacation and sick time, paid holidays and flexible spending options as well as a generous 401(k).
Job Summary: The Braille and Academic Skills Instructor performs evaluations, teaches adaptive techniques, and uses equipment specific to academic skills. Adaptive equipment may include, but is not limited to, talking devices such as calculators and dictionaries, tactilely marked devices such as tape recorders, simple templates for hand writing, and magnifiers and other low vision aids. Adaptive techniques may include the use of Braille. Instructor may have to perform academic remediation, oral language skills, and customer service skills.
Essential Functions:
Assess or monitor assessment of academic skills and make appropriate training and equipment recommendations.
Formulate curriculum, develop individualized study materials, instruct and monitor instruction of consumers in Braille, punctuation, grammar, composition skills, spelling, reading, vocabulary, and math skills including Nemeth code and the use of tactile graphs.
Manage academic instruction for consumers pursuing a GED or high school diploma.
Provide consumers verbal and written reports pertaining to their progress.
Provide verbal and written reports to consumers' progress to referral sources and other rehabilitation team members in accordance with policies and procedures.
Complete other paperwork as assigned.
Recommend the purchase of supplies and capital equipment needed for training.
Provide orientation of instructional areas and equipment to new staff members and student affiliates assigned to the program.
Establish and maintain relationships with other providers of educational and training programs, including school districts within the realm of client referrals.
Participate in team and staff meetings and contribute to the formulation of policies, procedures, and programs.
Knowledge and Skills Requirements:
Bachelor's degree is required. Degree in education is preferred.
Two years' experience working with people who are blind and visually impaired is preferred.
Knowledge of adaptive equipment and techniques for people who are blind and visually impaired is preferred.
Proficiency with written language skills is required.
Knowledge of grades 1 and 2 Braille and other Braille codes preferred.
Excellent communication, assessment, and teach ability required.
Organization and attention to detail are required.
Alphapointe is an Equal Opportunity / Affirmative Action Employer. Minority/Female/Disability/Vet
Department: Rehabilitation & Education
Location: Kansas City, MO