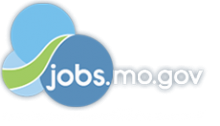 Job Information
The Whole Person

Consumer Directed Services Advocate

in

Kansas City

,

Missouri
Title: Independent Living Advocate - Consumer Directed Services Specialist
Department: CDS
Reports to: CDS Manager
Status: Full-time - Non-Exempt (Hourly)
Hours per week: 40 (Monday - Friday 8:30 am to 5:00 pm)
GENERAL DESCRIPTION
Consumer Directed Services (CDS) Specialists are responsible for facilitating the CDS cases on behalf of The Whole Person in order to develop or maintain a Consumer's maximum level of independence. The main responsibility of the specialist is to develop a strong relationship with their consumer and act as a liaison for The Whole Person. The specialist provides CDS support to consumers via monthly phone calls and annual visits to evaluate the actual living conditions of the consumer's home. Specialists also contact the Consumer via phone about timesheet corrections for their Personal Care Attendant(s) services. Specialists refer consumers to other TWP services and/or resources in the Community. Specialists also produce efficient, effective, and timely case notes in the CIL Suite Database and according to departmental policies.
ESSENTIAL JOB FUNCTIONS
Work with CDS staff to train consumers and PCAs to transition to Blue Summit Telephony system as part of the CDS transition from HHA

Carry a typical case load of Consumers as assigned by Manager

Contact each Consumer, at a minimum, once monthly via phone or face-to-face per department policy.

Visit each Consumer on an annual basis to evaluate their living conditions.

Act as Advocate on Duty 2-4 times a month for a four hour period of time in order to provide information and referral services to include advocacy, peer support, transition or refer consumers to other staff to provide these services.

Follow department policies regarding placing CIL Suite database entries in a timely and accurate manner.

Assist in payroll corrections for Consumers and their Personal Care Attendants

Assist Missouri CDS Payroll with telephony and timesheet corrections in order to ensure timely payment to Personal Care Attendants.

Regular and predictable attendance
REQUIRED SKILLS
High School Diploma or GED

1+ years of experience working with individuals who have disabilities

Proficient at Microsoft Office

Driver's License
PREFERRED SKILLS
Bachelor's degree

Knowledgeable regarding community services.
SUPERVISORY RESPONSIBILITY
This position has no supervisory responsibilities
COMPETENCIES
Organization and time management skills are a must

Effective written and oral communication skills

The ability to interact personally with people, businesses and service organizations on all levels

Ability to work independently, meet deadlines and recognize when there is a need to use supervisors as a resource.
WORK ENVIRONMENT & PHYSICAL DEMANDS
This position spends a portion of their time in the office, but also will travel locally to visit consumers/clients in their homes. While performing the duties of this job the employee has the potential to encounter unpredictable clients. The position has mostly an inside work environment and occasional outside work, traveling from one location to another, with exposure to weather conditions.
OTHER DUTIES
Please note that this job description is not designed to cover or contain a comprehensive listing of activities, duties or responsibilities that are required of the employee for this job. Duties, responsibilities and activities may change at any time with or without notice.
ABOUT OUR ORGANIZATION
The Whole Person (TWP) is a not-for-profit that provides a proactive, challenging, fun and dynamic team environment in which to work, learn and add value to the Consumers we are privileged to serve in the Kansas City area.
To be a TWP team member you must:
Want to serve persons with various physical and/or mental disabilities.

Be prepared to work hard.

Be prepared to be a part of a dynamic team environment with a supportive culture that encourages personal growth and achievement.

Be dedicated to providing the highest level of customer service and to contributing to the fun working environment within our organization.

Support the Mission of the Organization to "Connect people with disabilities to the resources they need by supporting independent choice and advocating for positive change in the community."
The Whole Person provides generous benefits, including paid medical, dental, vision and Term Life Insurance, retirement 403(b) funding and liberal paid time off.
The Whole Person is an equal opportunity employer committed to hiring staff members reflecting the great diversity of our community. Reasonable accommodations will be made upon request.
All applicants must be able to complete pre-employment onboarding requirements (if selected) which may include any/all of the following: criminal/civil background check, drug screen, and motor vehicle records search, in compliance with any applicable laws and regulations.
PEOPLE WITH DISABILITIES ARE STRONGLY ENCOURAGED TO APPLY.