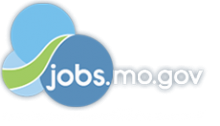 Job Information
YMCA of Greater Kansas City

Early Head Start Teacher

in

Kansas City

,

Missouri
Under the supervision of the Program Director and the direction of the Lead Teacher, the Early Head Start Teacher ensures the safety and well-being of each child in the program at all times by providing a safe and healthy environment. This position assists in implementing a developmentally appropriate plan for a group of six-weeks to three-years old children and providing quality early childhood experiences.
OUR CULTURE:
The YMCA of Greater Kansas City's mission and core values are brought to life by our culture. It's who we are, who we aspire to be and how we show up every day. We are cause-driven. We don't just show up, we show up with purpose. We are welcoming: we are open to all. We are a place where you can belong and become. We are genuine: we value you and embrace your individuality. We are hopeful: we believe in you and your potential to become a catalyst in the world. We are nurturing: we support you in your journey to develop your full potential. We are determined: above all else, we are on a relentless quest to make our community stronger beginning with you. We accomplish our goals by working with Trust, Teamwork and Transparency.
Minimum Salary for Position without meeting Qualifications: $11.19 and eligible for a $0.50 increase upon completing CDA.
Develop and implement lesson plans based on Head Start Performance Standards, Constructivist Curriculum Plan, the Project Approach, Conscious Discipline and CLASS.

Follow Licensing Procedures, Missouri Accreditation Standards, and Head Start Performance Standards.

Model professionalism and teamwork within the teaching team and the site.

Work independently and collaboratively with others. Take the initiative without being told what to do.

Active involvement with, and supervision of children required at all times.

Prepare materials, activities and environment ahead of time, as needed or assigned.

Maintain each child's portfolio by completing daily observations, collecting daily anecdotal notes, and running records. Every fall, winter, and spring utilize the portfolio to complete assessments on all children.

Develop and maintain supportive professional relationships with children and their families.

Parent/Teacher Conferences and home visits are completed and documented to ensure that families are included in planning/goal setting.

Responsible for generating classroom in-kind weekly.

Maintain staff-to-child ratios within licensing standards and according to YMCA Early Head Start Performance Standards for classroom coverage (one to four ratio); assists in insuring adequate staff coverage at all times.

Attend and participate in team, site, and agency required meetings, trainings, professional development, and continuing education.

Attend required activities, meetings, and trainings scheduled during evening and/or weekends.

Maintain confidentiality regarding children and families.

Participate in family style meal service. Eat nutritionally prepared meals with the children as a curriculum activity, modeling good nutrition and proper social skills

Communicate concerns about a child's special needs to appropriate coordinator or specialist and participate in the referral process.

Ensure that site-appropriate health, safety, classroom organization, classroom aesthetic and sanitation guidelines are followed.

All associates are mandated to report suspected child abuse and neglect and must notify appropriate associates of any suspected abuse, unsafe conditions, needed repairs, complaints, accidents or injuries immediately.

Communicate important program issues and information to the program director or appropriate support staff is program director is not available.

High School diploma or GED.

Infant/Toddler CDA required (Training available to complete within 12-months of hire)

Minimum six months experience working with infants/toddlers, preferred.

Minimum of three college credit hours in early childhood, child development, youth development, or child/family related courses.

Commitment and desire to provide premiere child care services at all levels.

Sensitivity to individuals representing a variety of family, cultural, and socio-economic backgrounds.
Physical Demands
The physical demands described here are representative of those that must be met by an associate performing the essential functions of this job. Individuals need to be able to sit on the floor and stand throughout the day. This job requires walking primarily on a level surface periodically throughout the day. Reaching above shoulder heights, below the waist or lifting as required to file documents or store materials throughout the work day. Proper lifting techniques required. Able to lift 30-50 pounds throughout the day.
Req No: 2021-5901
Mid: USD $11.69/Yr.
Position Hours: 40 hours a week
External Company URL: http://www.kansascityymca.org/
Street: 3800 E 51st Street