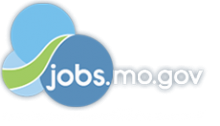 Job Information
The Salvation Army - Metro Division

Gym Aide

in

Kansas City

,

Missouri
Overview
The Salvation Army Mission:The Salvation Army, an international movement, is an evangelical part of the universal Christian church. Its message is based on the Bible. Its ministry is motivated by the love of God. Its mission is to preach the gospel of Jesus Christ and to meet human needs in His name without discrimination.
Job Objective: Passionate, dedicated person who loves working with kids and wants to work with youth and help them grow in their faith journey and help them in their life by being a good role model.
The Salvation Army offers full-time employees a competitive and attractive benefits package, including: excellent medical/dental/vision coverage; prescription coverage; basic life and ADD; 403B, short-term disability; flexible spending account (FSA); 100% employer funded retirement pension and 13 days of paid leave in addition to vacation.
Responsibilities
Essential Functions:
Organizes and leads youth, and adult recreational / educational activities.

Provides youth supervision on and off Salvation Army property.
May – July:
Assist with planning and implementing summer day camp activities.

Participate in youth leadership training and mentor-ship activities.

Assist in maintaining / cleaning of program activity areas.

Assist with preparation and serving of meals and snacks.

Maintain and submit reports as requested.
November – December:
Assist with Christmas activities as assigned
Position descriptions are intended to provide general guidance to the scope and responsibilities of the position described. They are not intended to limit the scope of the duties of the position.
Qualifications
Minimum Qualifications:
Education: High school academic diploma or equivalent, preferred. Will consider 18 years of age and completion of junior year and pursuing completion of high school diploma. Experience: Life skills; (academics, work, and volunteer) will be considered in determining qualification and job suiteness. Certifications/Licenses: Ability to meet and maintain The Salvation Army Driver Qualification program. Skills/Abilities:
Able to speak Spanish is a benefit.

Able to listen and problem solve.

Ability to work cooperatively and effectively with staff and clients.

Ability and wiliness to work non-typical work schedule including evenings/weekends.
Travel:When called upon will travel to job training specific activities (Safe From Harm Training, Youth Camp, Territorial Seminars / Conferences, etc.)
Driving:Yes. Must possess a valid driver's license from the state of residence. Must be approved through The Salvation Army Fleet Safety Program to drive either, a Salvation Army or personal vehicle on Salvation Army business.
Job LocationsUS-MO-Kansas City
Job ID2019-12203
of Openings1
CategoryN/A
TypeRegular Part-Time