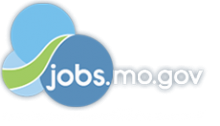 Job Information
Office of Human Resources Management

Human Resources Assistant

in

Kansas City

,

Missouri
Summary
As a Human Resources Specialist, you will beresponsible for the verification and administration of Personnel actions processing, human resources and (HR) records keeping and maintenance.Location of position: General Services Administration, Office of Human Resources Management, Kansa City, M.O.We are currently filling one vacancy, but additional vacancies may be filled through this announcement in this or other GSA organizations within the same commuting area.
Responsibilities
THIS VACANCY ANNOUNCEMENT WILL CLOSE WHEN WE HAVE RECIEVED 100 APPLICATIONS WHICH MAY BE SOONER THAN THE CLOSING DATE.LEARN MORE
As a Human Resources Assistant, you will perform the following duties:
Performs work supporting a human resource information system management function (HR Links). Responsible for the processing of employee transactions for assigned organizations using HR Links automated human resource system in accordance with policies and procedures outlined in the OPM's Guide to Processing Personnel Actions. Identifies human or system errors and suggests corrections or improvements in procedures or in the system. Provides technical assistance to higher grade Human Resources Specialists and subordinate supervisors in a wide variety of routine to complex Benefits functions that involve FEHB elections, FEGLI coverage, military and civilian deposit and re-deposits. Processes applications and forms for employee benefit transactions. Explains the features of employee benefit programs and assists employees in completing necessary forms to enrollment start, change, or cancel. Presents problems of difficulty to the supervisor for discussion, advice, or guidance. Implements methods and procedures that are most effective to attain the objectives and resolutions to problems. Work is reviewed by demonstrated use of sound judgment, initiative, and customer satisfaction and validity in problem solving and conforming to management policies, Office of Personnel Management (OPM)regulations, GSA and other federal agency regulations. Answers and responds to emails daily that arrive in the benefits inbox and send to proper HR, Specialist. Prepares correspondence/reports for final review by higher grade Human Resources Specialist. Provides information and appropriate forms for inquiries related to a variety of human resources activities and operations. Provides basic HR guidance to customers on benefits, and civilian deposit and military deposit. Assist HR Specialists in finalizing retirement applications.
Requirements
Conditions of Employment
US Citizenship or National (Residents of American Samoa and Swains Island)
Meet all eligibility criteria within 30 days of the closing date
Meet time-in-grade within 30 days of the closing date, if applicable
Register with Selective Service if you are a male born after 12/31/1959
If selected, you must meet the following conditions: Receive authorization from OPM on any job offer you receive, if you are or were (within the last 5 years) a political Schedule A, Schedule C or Non-Career SES employee in the Executive Branch.
Serve a one year probationary period, if required.
Undergo and pass a background investigation (Tier 2 investigation level).
Have your identity and work status eligibility verified if you are not a GSA employee. We will use the Department of Homeland Security's e-Verify system for this. Any discrepancies must be resolved as a condition of continued employment.
Qualifications
For each job on your resume, provide: the exact dates you held each job (from month/year to month/year)
number of hours per week you worked (if part time). If you have volunteered your service through a National Service program (e.g., Peace Corps, Americorps), we encourage you to apply and include this experience on your resume.For a brief video on creating a Federal resume, clickhere.The GS-07 salary range starts at $44,128 per year.If you are a new federal employee, your starting salary will likely be set at the Step 1 of the grade for which you are selected.
SPECIALIZED EXPERIENCE:
To qualify, you must have at least one year of specialized experience equivalent to the GS-06level or higher in the Federal service.Specialized experience must have been gained in a human resources support position coding and processing civilian personnel actions, reviewing employment forms/documents for accuracy, and assisting employees regarding routine human resources program issues. Must have experience interpreting civilian HR regulations and policies to provide guidance to customers and processing benefit actions.
Education
Additional Information
Bargaining Unit status: Not Applicable