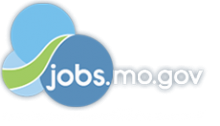 Job Information
Bristol Myers Squibb

Medical Science Liaison, Neurology/MS

in

Kansas City

,

Missouri
At Bristol Myers Squibb, we are inspired by a single vision – transforming patients' lives through science. In oncology, hematology, immunology and cardiovascular disease – and one of the most diverse and promising pipelines in the industry – each of our passionate colleagues contribute to innovations that drive meaningful change. We bring a human touch to every treatment we pioneer. Join us and make a difference.
Summary:
The Medical Science Liaison (MSL) is a member of a field-based team of scientists who function as an extension of the Medical Affairs organization. MSLs are responsible for developing and enhancing professional relationships with medical thought leaders involved in various phases of product development. MSLs provide medical information through scientific exchange in a fair-balanced manner and provide clinical/scientific support for Bristol Myers Squibb (BMS) and the Medical Affairs department at the direction of Medical Affairs management.
This is a field-based position and requires professionals with established credibility to interact with thought leaders and centers of excellence. The position involves travel of more than 60%.
The territory covers Missouri, Kansas, Iowa, and Nebraska. Need to based in a major city in the area, preferably Kansas City or St Louis.
Responsibilities :
Identify,develop and maintaincollaborativerelationshipswithcurrentandfutureKeyOpinionLeaders(KOLs)andhealthcarestakeholders in diseasestatesof strategicimportance to BMS.

Provideclinicalpresentations and information in responsetounsolicitedquestions (as appropriate) in academic,community and healthcareprovidersetting in both groupandone-on-onesettings.

CollaboratewiththeClinicalorganizationtoenhancepatientenrollment in BristolMyersSquibbsponsoredclinicaltrials by identifyingappropriatetrialsitesandinteractingwithinvestigators in ongoingstudies.

Act as a primaryliaison to investigatorsinterested in developing and performinginvestigator-initiatedresearch.

Develop and executeterritoryplans in alignment withregional and nationalplans of action(POAs).

Assistinthereconnaissance of Marketlandscapedeterminationandcompetitiveintelligenceincludingtherapeutictrendsandunmetneedswithin the appropriatediseasestatesandmarketplace and providetimelyfeedback/information on emergingclinical/scientificinformationandopportunities to internalstakeholders.

Providescientificsupportatmedical congresses.

Ability to travelover a broadgeography is required.

This positionrequirestheability to drivewithintheirassignedterritory by automobile(and in someterritories to travel by airplane).
Required Skills/Knowledge:
CompletedBachelor'sdegree

Flexibility in dynamicmodelforKOL/Investigatorcoverage

Full understandingofclinicalresearchprocesses and GCPrequirements

Overnightbusinesstravelofmore than 60%
Preferred Skills/Knowledge:
CompletedMD,DO,PharmD,MSN, PhD or MS in a scientificdisciplinehighlydesired

Experienceintraining and resourcedevelopment

2+ yearsNeurology/MultipleSclerosisMedicalLiaisonexperience

ExperienceinNeurology/MultipleSclerosistherapeuticareawithestablishedtrack record of workingwith top tierKOLs
Around the world, we are passionate about making an impact on the lives of patients with serious diseases. Empowered to apply our individual talents and diverse perspectives in an inclusive culture, our shared values of passion, innovation, urgency, accountability, inclusion and integrity bring out the highest potential of each of our colleagues.
Bristol Myers Squibb recognizes the importance of balance and flexibility in our work environment. We offer a wide variety of competitive benefits, services and programs that provide our employees with the resources to pursue their goals, both at work and in their personal lives.
Our company is committed to ensuring that people with disabilities can excel through a transparent recruitment process, reasonable workplace adjustments and ongoing support in their roles. Applicants can request an approval of accommodation prior to accepting a job offer. If you require reasonable accommodation in completing this application, or any part of the recruitment process direct your inquiries to adastaffingsupport@bms.com. Visit careers.bms.com/eeo-accessibility to access our complete Equal Employment Opportunity statement.
Company: Bristol Myers Squibb
Req Number: R1541417
Updated: 2021-06-14 02:57:01.024 UTC
Location: Kansas City,Missouri
Bristol Myers Squibb is an equal opportunity employer. Qualified applicants will receive consideration for employment without regard to race, color, religion, sex, sexual orientation, gender identity, national origin, age, disability, protected veteran status, pregnancy, citizenship, marital status, gender expression, genetic information, political affiliation, or any other characteristic protected by law.