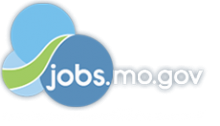 Job Information
HNTB

National Facilitator/Strategist

in

Kansas City

,

Missouri
What We're Looking For
The national facilitator/strategist supports the application of HNTB's Sophisticated Sales Approach on super mega pursuits on a firm wide basis. This is accomplished by providing facilitation and strategic leadership throughout the win planning process, including leading strategy sessions and workshops and serving as a presentation preparation coach. This position works in partnership with the National Pursuit Champion and Local Pursuit Champion who are assigned to super mega pursuits. This position resides within HNTB's National Sales Office.
Preferred Qualifications and Skills:
Master's Degree

Positive - Constructively looks for ways to meet objectives. Approach begins with the desired outcome as a given. Has "can do" enthusiasm toward assignments and challenges and confidence in others.

Proactive - Recognizes that by planning they can be in the best position to influence the outcome. They do not hesitate to engage to solve problems.

Collaborative - Carefully considers who needs to be involved in situational analysis, effective decision making, implementation planning, and reassessments for purposes of getting the best outcome and development of the people.

Persuasive - Articulate, confident, clear and convincing in individual and group discussions and public presentations.

Listens Well - Seeks to understand others through open dialogue, is susceptible to other's input and suggestions, and is patient.

Trusted - Honest, ethical, candid and fair. Acts at all times with integrity and explicitly avoids deception, duplicity or degrading behavior.

Vision - Able to determine the right things to do, sound strategic orientation, providing break-through ideas that position the firm for success now & in the future, and enlisting others by drawing on shared aspirations.
What You'll Need
Job Description: Essential Responsibilities:
Leads/facilitates strategy sessions, war rooms and workshops related to assigned super mega pursuits. This includes driving the established agenda, guiding a creative brainstorming process, challenging and testing ideas, developing pertinent action items and assignments, and documenting the intelligence and outcomes of the sessions.

Serves as presentation rehearsal coach and facilitator to organize and appropriately prepares teams for client presentations and interviews.

Collaborates with National and Local Pursuit Champions to ensure prudent application of HNTB's Sophisticated Sales Approach and the Win Plan Supplement for Super Mega Pursuits.

Collaborates with National and Local Pursuit Champions and marketing leads to organize and determine objectives of strategy sessions, war rooms and workshops. This includes the identification of local and national resources necessary to support the win planning process.

Leads storyboarding sessions, as needed, for proposal and presentation development.

Performs other duties as assigned
Minimum Qualifications:
Bachelor's degree

15 years of experience in Marketing, Communications, Business Development, Strategic Leadership

In lieu of education, 19 years of experience in Marketing, Communications, Business Development, Strategic Leadership
About Us
For more than a century, HNTB has helped deliver infrastructure solutions that best meet the unique needs of our clients. With client relationships spanning decades, we understand infrastructure life cycles and have the perspective to solve technical challenges with clarity and imagination. We are far more than a design firm. We see and help address far-reaching issues of financing, legislation, design, construction, community outreach and ongoing operations. As employee-owners committed to the highest levels of performance, we enable clients to achieve their goals and inspiring visions.
Just like we are committed to delivering for our clients, HNTB is also committed to delivering for you by offering benefits to protect the health of you and your family, help you balance family and career, and build your savings for retirement. Learn more at https://www.myhntbtotalrewards.com/en/public/
HNTB Corporation is an Affirmative Action and Equal Opportunity Employer, Minority/Female/Disabled/Veteran.
The HNTB Companies are an equal opportunity employer and does not discriminate on the basis of race, color, religion, creed, sex, national origin, age, disability, pregnancy status, sexual orientation, gender identity, veteran status, marital status, genetic information, citizenship status, or other status protected by law. In compliance with the Immigration Reform and Control Act of 1986, we will hire only U.S. citizens and aliens lawfully authorized to work in the United States (if the position is or will be one which is subject to U.S. law). We will provide reasonable accommodation for qualified individual with a disability where appropriate.