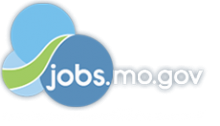 Job Information
The Salvation Army - Metro Division

Online Learning Site Monitor

in

Kansas City

,

Missouri
Overview
The Salvation Army Mission:
The Salvation Army, an international movement, is an evangelical part of the universal Christian church. Its message is based on the Bible. Its ministry is motivated by the love of God. Its mission is to preach the gospel of Jesus Christ and to meet human needs in His name without discrimination.
Job Objective: Monitor and supervise school age children in an online learning environment
Responsibilities
Essential Functions:
Participate in the planning, preparation and implementation of recreational and learning activities

Monitor and support students in ensuring they complete their daily virtual learning assignments

Ensure all students have a safe and positive learning environment

Maintain visual and auditory awareness of students to ensure their safety at all times while on The Salvation Army property

Assist with student check-in and continue to monitor student health needs daily

Report sick students to the Site Supervisor or Health Care Supervisor for evaluation

Assist with distribution of meals and snacks by following health department guidelines

Maintain program routines and schedules

Provide support and guidance for discipline of students

Communicate in an effective manner

Model positive dispositions at all times.

Participate in communication and establishing rapport with families

Lead students in necessary emergency procedures

Maintain cleanliness of spaces and report any safety issues to the Site Supervisor

Assist in record keeping and documentation

All other duties as assigned
Qualifications
Minimum Qualifications:
Education: High school Diploma or GED required; minimum 1-year college preferred; minimum age of 18 years required
Experience: Minimum 1-year previous experience in childcare or education required; experience supervising children preferred
Certifications/Licenses:None
Skills/Abilities:
Ability to work independently and on a set schedule

Ability to perform duties reliable and timely

Ability to handle emergency situations in a calm and professional manner
Supervisory Responsibility:Supervision of school age children required
Safe from Harm Level: Basic
Bloodborne Pathogen Level: 3
Physical Requirements:Include light physical work; remain stationary for some periods of time; use hands and fingers; communicate; move; occasionally required to position self to stoop, kneel or crouch; frequently required to reach with and use arms and hands; vision, hearing, and speaking. Reasonable accommodation may be made to enable individuals to perform the essential functions of this job.
Travel:None
Driving:Must possess a valid driver's license from the state of residence. Must be approved through The Salvation Army Fleet Safety Program to drive either a Salvation Army or personal vehicle on Salvation Army business.
Working Conditions: The work environment for this position includes a classroom, gymnasium and outdoor environment. Work is performed on The Salvation Army property. Monday through Friday.
All employees recognize that The Salvation Army is a church and agree that they will do nothing as an employee of The Salvation Army to undermine its religious mission.
Job LocationsUS-MO-Kansas City
Job ID2020-15839
of Openings4
CategoryAdministrative
TypeTemporary Part-Time