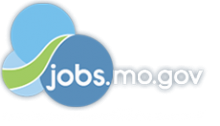 Job Information
Economic Research Service

Research Agricultural Economist

in

Kansas City

,

Missouri
Summary
This position is located on the Food Assistance Branch in the Food Economics Division of the Economic Research Service (ERS) in Kansas City, MO. The incumbent works both as a team member on a broad research program involving administrative, survey and linked data to analyze the determinants and consequences of participation in the Supplementary Nutrition Assistance Program (SNAP) and the Special Supplemental Nutrition Program for Women, Infants and Children (WIC).
Responsibilities
Requirements
Conditions of Employment
null
Qualifications
Applicants must meet all qualifications and eligibility requirements by the closing date of the announcement including specialized experience and/or education, as defined below. In order to be found minimally qualified you must meet both the following basic requirement AND the specialized experience or education requirement. Basic Requirements:
A. Degree: A bachelor's (or higher) degree in economics that included at least 21 semester hours in economics and 3 semester hours in statistics, accounting, or calculus;
OR
B. Combination of education and experience -- courses equivalent to a major in economics, as shown in A above, plus appropriate experience or additional education. In addition to the basic requirement above, all applicants must meet the following minimum qualifications: For the GS-12: Specialized Experience: Specialized experience is experience directly related to the position to be filled. Specialized experience must be described for each grade level advertised. The specialized experience requirements for this position are: Qualifying experience for GS-12 includes one year of specialized experience comparable to GS-11 which is directly related to the work of this position and which has equipped the applicant with the knowledge, skills, and abilities to perform successfully the duties of the position. For this position, specialized experience is experience applying advanced economic research methodologies and quantitative analysis techniques involving the use of administrative records for federal program participation, such as TANF, food assistance, Medicaid, Medicare, and Unemployment Insurance.
OR
Education: Successful completion of a Ph.D. or equivalent doctoral degree, if related. Related degrees may include Economics, Statistics and Sociology.
OR
A combination of Ph.D. education and specialized experience as described above. You submit a list of names, addresses, and phone numbers of persons familiar with your stature, contributions, recognition; any honors or awards received; memberships in professional or honor societies; invitations to make presentations at scientific/technical meetings; scientific society office and committee assignments; presentations (other than invitation); and publications. Experience refers to paid and unpaid experience, including volunteer work done through National Service programs (e.g., Peace Corps, AmeriCorps) and other organizations (e.g., professional; philanthropic; religious; spiritual; community, student, social). Volunteer work helps build critical competencies and can provide valuable training and experience that translates directly to paid employment. You will receive credit for all qualifying experience, including volunteer experience.
Education
null
Additional Information
null