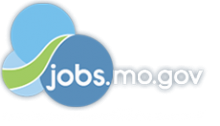 Job Information
The Salvation Army - Metro Division

Residential Child & Youth Care Provider- KCMO

in

Kansas City

,

Missouri
Overview
The Salvation Army Mission:
The Salvation Army, an international movement, is an evangelical part of the universal Christian church. Its message is based on the Bible. Its ministry is motivated by the love of God. Its mission is to preach the gospel of Jesus Christ and to meet human needs in His name without discrimination.
To Provide consistency and structure to the children by following The Children's Shelter Policy and Procedures and Joint Commission standards.
All employees recognize that The Salvation Army is a church and agree that they will do nothing as an employee of The Salvation Army to undermine its religious mission.
The Salvation Army offers full-time employees a competitive and attractive benefits package, including: excellent medical/dental/vision coverage; prescription coverage; basic life and ADD; 403B, short-term disability; flexible spending account (FSA); 100% employer funded retirement pension and 13 days of paid leave in addition to vacation.
Responsibilities
Essential Functions
This job description should not be interpreted as all inclusive. It is intended to identify the essential functions and requirements of the position. Other job related responsibilities and tasks may be assigned. Reasonable accommodation may be made to enable individuals with disabilities to perform the essential job functions.
Implementation of Shelter program structure.
Provide a nurturing, secure residential program; provide supervision of daily routine; model appropriate social and interpersonal behavior, assist children in identifying and meeting physical and emotional needs using a trauma-informed model

Adhere to Joint Commission Accreditation standards in all areas

Schedule and facilitate medical, dental, vision and emergency appointments

Plan and implement activities; complete documentation, billing and incident reports

Follow guidelines for the discipline of children, including proper implementation of the behavior management program

After business hours, fill out phone intake screening form and inform on call clinical staff of any intake calls; Brief incoming worker on the needs of children for the shift

Attend 40 hours training annually to upgrade child care skill

Maintain certification in Non-Violent Physical De-Escalation training in order to effectively respond in crisis situations

Plan menus, purchase food and prepare meals

Other duties as assigned
Other Requirements
Capable of auditory and visual oversight of children's behavior

Able to verbally interact with children

Capable of physically restraining children of all sizes

Emotionally mature and stable in order to provide consistency and structure

Must be able to physically perform duties of the acuity needed to supervise children

Ability to comprehend, document and converse in a manner that is sufficient for effective communication

Ability to meet and maintain The Salvation Army driver qualification

Effective writing and verbal skills

Personable; friendly, able to establish positive working relationships

Flexible, willing and able to work extended and/or irregular work schedules
Overnight Duties in addition
Complete bed checks minimally every 15 minutes, wake and assist children for pee patrol and morning routine

Tally and post point totals for behavior management program

Complete weekly facility hazard check list, inventory supplies

Track Universal precautions, medication management, and expired medication

Follow housekeeping and cleaning protocol nightly

Respond to calls from schools in order to address children's immediate needs

Accurately record information relayed by MCD concerning upcoming appointments

Respond to contacts with the community which further the shelters positive image

Provide guidance, nurturance, and support to community volunteers in the shelter

Represent the agency's purpose, philosophy and function to the community

Attend to the cleanliness of the Shelte

Report needs for supplies, clothing, and maintenance concerns

Ensure security on the floor and facilitate monthly hazard drills

Actively problem solve; participation in monthly team meeting and staff meetings, develop a positive supportive relationship with co-workers; guide and support newer employees in understanding and complying with shelter policies and procedures, contribute to the shelter positive morale
Qualifications
Experience: Minimum of 6 months of experience in relevant child care.
Certifications/Licenses: Employee must possess a valid driver's license from the state in which you reside, Meet The Salvation Army Driving Eligibility requirements .Position requires employee to obtain a Class E license within 30 days of hire.
Supervisory Responsibility: None
Travel: Local travel will be a requirement of this position. Employee will drive children to school, doctors' appointments, outings, etc. and various errands
Driving: This position requires the employee to drive. Employee must possess a valid driver's license from the state in which you reside. Must be approved through The Salvation Army Fleet Safety Program to drive either a Salvation Army or personal vehicle on Salvation Army business.
Other:
Criminal record and sex offender clearance

State child abuse / neglect clearance

Free from communicable disease as indicated by health screening of tuberculosis and able to pass medical and mental health screening

Minimum of 21 years of age
Job LocationsUS-MO-Kansas City
Job ID2019-11078
of Openings1
CategoryN/A
TypeRegular Full-Time