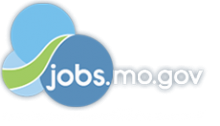 Job Information
Goodwill of Western Missouri and Eastern Kansas

Skills Trainer

in

Kansas City

,

Missouri
(Hiring for our Mission Suport Center Located at 1817 Campbell St, Kansas City, MO 64108)
Reporting to the Employment Services Manager, the Skills Trainer is responsible for evaluation, training, and providing support to Project Search/EBTT interns and / or Extended Employment Services (EES) employees through evaluation and training activities at both community-based employment sites and within Goodwill.
Essential Functions
Reasonable accommodations may be made to enable individuals with disabilities to perform the essential functions.
Assists with intake and orientation procedures.

Trains participants to fill chosen work assignments and assists them in learning their job tasks.

Follows up on participants' work to ensure it meets employer expectations.

Works one-on-one with participants to improve work skills and production skills, as required.

Utilizes coaching tools to increase motivation and knowledge of job responsibilities (role modeling, visual aids, prompting, etc.).

Observes, evaluates, and documents each participants' performance.

Creates task analyses to use in teaching participants how to complete their daily job tasks.

Conducts evaluations on each participant at required milestones.

Attends all VR appointments with participants, as applicable.

Negotiates with employer sites and various employer departments to accept participants, as applicable.

Shadows employer sites and various employer departments to learn skills prior to participant assignment.

Attends all scheduled activities associated with participants' program(s) and monthly meetings, as applicable.

Orients the participant to the employer's policies and procedures; helps to assimilate into the work place.

Assists participants with completing resumes, applications and interview skills, as required.

Provides off site training (i.e. using the metro) and soft skills training, as required.

Establishes and maintains a professional rapport with internal and external customers including participants, families, and employer sites and various employer departments.

Maintains all client contact standards and enters participant information in the case management database on a daily basis; physical case files will be maintained as applicable.

Understands a variety of funding sources and completes appropriate documentation.

Submits timely and accurate documentation and billing information.

Cross-trains on other mission related positions to serve as a back-up for the Employment Specialist or Training Facilitator.

Regularly updates Employment Services Manager on participant issues and concerns.

Maintains strict confidentiality of participant information at all times.

Completes tasks in compliance with all company policies, procedures and legal requirements.

All other duties assigned by the Employment Services Manager.
The Skills Trainer will be a proven leader with the following:
A minimum of 6 months experience in supervision, training, and / or working with persons with disabilities.

High School Diploma or equivalent is required, some college is preferred.

Must have strong communications skills.

Excellent grammar, spelling, writing, and professional skills.

Must be proficient in Microsoft Office.

Must have strong organization and documentation skills.

Must demonstrate the knowledge of effective conflict resolution skills.

Must have a desire to work with and demonstrate a high sensitivity toward persons with barriers and disadvantages to employment.

Must have the ability to work a flexible schedule, including evenings and weekends to meet the needs of the participants.

Must possess the general knowledge and ability to handle difficult conversations with tact and patience.

Must have the ability to give sound, honest, and professional advice on hiring and evaluation of participants.

Must have and maintain reliable transportation, a valid, current driver's license, insurance and a vehicle and clean Motor Vehicle Report (MVR), to drive for company-related business.

Must pass all background checks.
Goodwill of Western Missouri & Eastern Kansas has a rich, 120 year+ history. Everyone knows Goodwill for our thrift stores, but few know what Goodwill is really all about. The sale of donated items provide funds that stay local, supporting thousands of job-seekers with barriers to employment. We believe in the Power of Work and are committed to helping people earn and keep jobs in this community. That's why 90¢ of every dollar Goodwill spends goes directly into our mission, not into shareholders' pockets.
Our agency is evolving. We're looking for new leaders and team members who want more than just a job. With a $30 million operating budget and a lot of room to grow, now is the time to join the next generation of Goodwill.
Visit www.mokangoodwill.org to learn more about our agency.
Goodwill of Western Missouri & Eastern Kansas provides equal employment opportunities to all employees and applicants without regard to race, color, religion, national origin, sex, sexual orientation, gender identity, veteran status, age, disability or genetic information, and encourages people of all backgrounds to apply for available positions. Individuals needing accommodations to complete an application may contact Human Resources at 816.842.7425.
ID: 2019-6528
External Company Name: Goodwill of Western MO & Eastern KS
Post End Date: 7/18/2019
Telecommute: No