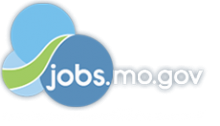 Job Information
YMCA of Greater Kansas City

Substitute Teacher Assistant

in

Kansas City

,

Missouri
The Substitute Teacher Assistant ensures the safety and well-being of each child in the program at all times by providing a safe and healthy environment under the direction of the teacher responsible for the classroom. This position assists in implementing a developmentally appropriate plan for a group of preschool age children or infants and providing quality early childhood experiences while following the policies required at that location.
OUR CULTURE:
The YMCA of Greater Kansas City's mission and core values are brought to life by our culture. It's who we are, who we aspire to be and how we show up every day. We are cause-driven. We don't just show up, we show up with purpose. We are welcoming: we are open to all. We are a place where you can belong and become. We are genuine: we value you and embrace your individuality. We are hopeful: we believe in you and your potential to become a catalyst in the world. We are nurturing: we support you in your journey to develop your full potential. We are determined: above all else, we are on a relentless quest to make our community stronger beginning with you. We accomplish our goals by working with Trust, Teamwork and Transparency.
Assist in implementation of lesson plans based on Head Start Performance Standards (if at a Head Start location), Constructivist Curriculum Plan and the Project Approach.

Assist in implementation of appropriate behavior management throughout the daily routine.

Follow Licensing Procedures and Missouri Accreditation Standards.

Maintain professionalism and teamwork with other associates.

Follow the lead of full-time classroom associates to insure implementation of curriculum and safe environment.

Active involvement with, and supervision of children required at all times.

Prepare materials, activities and environment ahead of time, as needed or assigned.

Develop and maintain supportive professional relationships with children and their families.

Maintain staff-to-child ratios within licensing standards and according to YMCA of Greater Kansas City policies for classroom coverage; assists in insuring adequate staff coverage at all times.

Attend and participate in team, site, and agency required meetings, trainings, professional development, and continuing education.

Attend required activities, meetings, and trainings scheduled during evening and/or weekends.

Maintain confidentiality regarding children and families.

Participate in family style meal service. Eat nutritionally prepared meals with the children as a curriculum activity, modeling good nutrition and proper social skills

Communicate concerns about a child's special needs to appropriate manager or specialist.

Ensure that site-appropriate health, safety, classroom organization, classroom aesthetic and sanitation guidelines are followed.

All associates are mandated to report suspected child abuse and neglect and must notify appropriate associates of any suspected abuse, unsafe conditions, needed repairs, complaints, accidents or injuries immediately.

Communicate important program issues and information to the program director and/or center manager.

High School diploma or GED.

Commitment and desire to provide premiere child care services at all levels.

Sensitivity to individuals representing a variety of family, cultural, and socio-economic backgrounds.

Six months experience in early childhood setting preferred.
Req No: 2020-5157
Mid: USD $11.81/Hr.
Position Hours: Part time - varies as needed
Additional Location Information: On the Maple Woods College Campus = Northland Human Services Bldg
External Company URL: http://www.kansascityymca.org/
Street: 3100 NE 83 St