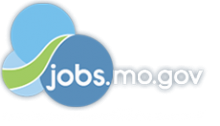 Kelly Services

Substitute Teacher

in

Kansas City

,

Missouri
Kelly Services, industry leader in workforce solutions, has an exciting opportunity for Substitute Teachers in Kansas City, MO ! We work with 9 different districts in your area! If you are looking to make a difference in the lives of our future generations, Substitute Teaching could be a great opportunity for you! No teaching experience required.
I have included some of the job responsibilities below for your review. If you are currently available and interested in learning more about this opportunity, please email me at Samb043@kellyservices.com along with an updated resume for immediate consideration. If you are not currently seeking employment opportunities, but may know someone who is, please do not hesitate to have them contact me.
Purpose: A substitute teacher is responsible for providing instruction, classroom management, and promoting student learning in the absence of the regular classroom teacher.
Pay rates: $90-$135/ per day. Varies by district
Bonuses : Referral Bonus and $100 Onboarding bonus available
Shift : Flexible
Duties and Responsibilities:
Teaches scheduled classes. Prepares a written summary of work completed.

Assumes all duties and responsibilities of the absent teacher

Follows the teacher's written lesson plans. Consults with the principal and/or staff to resolve questions and/or concerns.

Complies with all building procedures and schedules. Promotes the proper use and care of school property.

Makes the absent teacher aware of special situations and problems encountered.

Follows all administrative procedures.

Implements effective pupil management procedures. Maintains high standards and upholds the student conduct code. Intervenes and/or reports concerns to an administrator.

Develops and maintains a positive learning environment.

Works cooperatively with staff

Respects personal privacy. Maintains the confidentiality of privileged information.

Take precautions to ensure/staff student safety. Does not leave students unattended.

Supervises non-classroom duties when assigned

Accepts personal responsibility for decisions and conduct

Performs other specific job-related duties as directed.

Remain flexible and willing to complete duties unrelated to original position

May include working with students with special needs
Minimum Qualifications:
College degree and/or a minimum of 60 college credit hours. Must be at least 18 years of age

Prior teaching experience not required

Ability to follow both oral and written directions and instructions.

Ability to communicate in both oral and written means.

Ability to effectively present information and respond to students and staff

Ability to handle stressful situations

Ability to maintain confidentiality of student matters

Ability to effectively manage time and responsibilities

Ability to be professional in appearance, attitude and demeanor.

Ability to lift, sit, or stand for long periods of time
Thanks and we are looking forward to working with you!
Why Kelly ® ?
At Kelly Services ® , we work with the best. Our clients include 95 of the Fortune 100 ™ companies, and more than 70,000 hiring managers rely on Kelly annually to access the best talent to drive their business forward. If you only make one career connection today, connect with Kelly.
About Kelly Services ®
As a workforce advocate for over 70 years, we are proud to directly employ nearly 500,000 people around the world and have a role in connecting thousands more with work through our global network of talent suppliers and partners. Revenue in 2017 was $5.4 billion. Visit kellyservices.com and connect with us on Facebook , LinkedIn and Twitter .
Kelly Services is an equal opportunity employer including, but not limited to, Minorities, Females, Individuals with Disabilities, Protected Veterans, Sexual Orientation, Gender Identity and is committed to employing a diverse workforce. Equal Employment Opportunity is The Law.