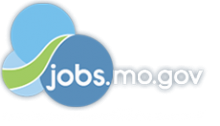 Job Information
Internal Revenue Service

Supervisory Tax Examining Technician *MSP*

in

Kansas City

,

Missouri
Summary
WHAT IS THE WAGE & INVESTMENTDIVISION? The Wage & Investment Division (W&I) serves about 122 million taxpayers who file upwards of 94 million returns each year. W&I provides high-quality taxpayer assistance, and enable taxpayers to transact and communicate electronically to file their returns and make payments.
See Other Information for Locations.
Responsibilities
WHAT DOES AFRONT LINE SUPERVISORYTAX EXAMININGTECHNICIAN DO? As a Front Line Manager, first level supervisor, you will be responsible for assigning, directing, and reviewing the work of subordinate employees. You will use your leadership skills and management techniques for planning, scheduling, and coordinating work operations, planning and carrying out the training and development of employees, evaluating employees' work performance, and in performing all other related administrative functions. Generally, you will direct the work operations of subordinates performing administrative, complex clerical, technical and/or work comparable in nature. The functions, activities, and services provided may have limited geographic coverage and support activities within specific agency program segments.As aFront LineManager you will: Plan work to be accomplished by subordinates, set and adjust short-term priorities, and prepare schedules for completion of work
Assign work to subordinates based on priorities, selective consideration of the difficulty and requirements of assignments, and the capabilities of employees
Evaluate work performance of subordinates and make recommendations for outstanding performance recognition and/or disciplinary action
Give advice, counsel, or instruction to employees on work and administrative matters
Interview candidates for positions within the organization/unit, and recommend appointment, promotion, or reassignment to such positions
Hear and resolve complaints from employees, refer group grievances and/or more serious unresolved complaints as appropriate
Effect minor disciplinary measures, such as warnings and reprimands, recommend other actions in more serious cases
Identify developmental and training needs of employees, providing or arranging for needed development, training and succession planning
Initiate ways to improve production, work processes, and/or to increase the quality of the work directed WHERE CAN I FIND OUT MORE ABOUT OTHER IRS CAREERS? If you want to find out more about IRS careers, visit us on the web at www.jobs.irs.gov
Requirements
Conditions of Employment
Refer to Other Information.
Click "Print Preview" to review the entire announcement before applying.
Must be a U.S. Citizen or National.
IRS Employees with Career or Career Conditional Appointments.
.
Qualifications
You must meet the following requirements by the closing date of this announcement.BASIC REQUIREMENTS (FRONT LINEMANAGER): You must have 1 year of specialized experience at a level of difficulty and responsibility equivalent to the next lower level within the payband or GS grade in the normal line of progression in the Federal service. To be qualifying for this position your experience should be sufficient to demonstrate: Experience withmanagement techniques, methods, theories, principles, and labor relations concepts, to assure optimum utilization of personnel, equipment, and space for the accomplishment of all program objectives with combined technical and administrative oversight
Experience applyingregulations, other official guidance and principles, including the latest procedures and techniques sufficient to oversee the planning, development and implementation of the technical aspects of programs specific to the position being filled
Experience applyingbasic budget management principles and practices (i.e. ability to maintain and manage financial resources)
Experience applying communicative techniques to effectively and diplomatically interact with internal and external customers. -The experience may have been gained in the public sector, private sector or VolunteerService. One year of experience refers to full-timework; part-timework is considered on a prorated basis.-To ensure full credit for your work experience, please indicate dates of employment by month/year, and indicate number of hours worked per week, on your resume.
Education
Additional Information
1 (One) Position islocated in Wage & Investment, Kansas City Submission Processing, Document Perfection Operation,MISC C&E Team 201 at the following: 333 West Pershing Road, Kansas City, MO (MO1937) POSITION DESCRIPTIONS: 91695A PM/C SharePoint site is available for IRS Employees at : https://organization.ds.irsnet.gov/sites/HCOETS/PMC/SPDLibrary/SitePages/Home.aspxCONDITIONS OF EMPLOYMENT: We may select from this announcement or any other source to fill one or more vacancies.
This is a non-bargaining unit position.
Alternative work schedule, staggered work hours or telework may be available.
Must meet IRS telework eligibility requirements.
Must serve 1 year probationary period.
Tour of Duty: Monday to Friday 7:00 am - 3:30 pm.