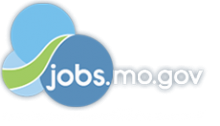 Job Information
The Salvation Army - Metro Division

Supportive Housing Case Manager

in

Kansas City

,

Missouri
Overview
The Salvation Army Mission:
The Salvation Army, an international movement, is an evangelical part of the universal Christian church. Its message is based on the Bible. Its ministry is motivated by the love of God. Its mission is to preach the gospel of Jesus Christ and to meet human needs in His name without discrimination.
Job Objective: Provide comprehensive case management services to program participants.
The Salvation Army offers full-time employees a competitive and attractive benefits package, including: excellent medical/dental/vision coverage; prescription coverage; basic life and ADD; 403B, short-term disability; flexible spending account (FSA); 100% employer funded retirement pension and 13 days of paid leave in addition to vacation.
Responsibilities
Essential Functions:
Case Management for Permanent Supportive Housing Program Participants:
· Effectively utilize Strengths Based Case Management, Trauma Informed, Harm Reduction and Housing First models of care
· Complete participant intake including completion of all case file forms and program enrollment in Homeless Management Information System
· Develop an Individual Service Plan on each adult participant within 30 days of admission
· Review participant progress weekly as a part of regular case management meetings
· Develop a case narrative/summary on new intakes within 72 hours of admission, including documentation of primary and secondary presenting problems
· Meet with participants on assigned case load weekly to review Individual Service Plans and to assist participants as needed with accessing resources
· Conduct regular home visits with participants
· Update service plans as needed and prepare quarterly progress reviews
· Provide information, referrals and agency consultations, as necessary
· Provide advocacy services as needed and requested, within the boundaries of the program and agency
· Develop a monthly budget plan with participants
· Assist participants with identifying and accessing employment resources
· Assist participants with completing and filing Social Security applications and/or other types of benefit applications
· Facilitate participant moving arrangements, upon admission and discharge, as needed
· Provide financial assistance in accordance with program and agency policy and procedures.
· Assist participants with locating and obtaining suitable housing, as part of discharge planning and when there is need to move participants
· Develop a discharge plan with participant that addresses moving on to other permanent housing and includes economic and emotional stability
· Provide participant aftercare services for one-year post discharge
· Coordinate Back to School and Christmas assistance provided to program participants
Provision of Housing Services:
· Identify scattered site units in the community, as needed for program use
· Market the PSH program to landlords
· Conduct HUD Housing Quality Inspections (HQS) and Rent Reasonability (RR) on units being considered for program use
· Prepare unit leases and submit for approval
· Maintain leases and ensure timely renewal and/or cancellation as appropriate
· Establish and maintain relationships with landlords and property management companies
· Respond to complaints from landlords
· Mediate conflicts between landlord and tenants as appropriate
· Collect monthly rent from participants, document received and submit payment to accounts receivable by the next business day
· Perform annual participant recertification; HQS inspection, Rent Reasonable certification, participant income certification, participant rent calculation, and client annual assessment in the Homeless Management Information System (HMIS)
· Conduct unit checks as needed and document outcome in participant file
· Report and document maintenance and repair needs to the landlord/management, report and document all unresolved issues to the landlord/management and the program director
· Perform move in and out inspections and document results in the participant's file
· Assist with moving program participants in and out of units, including securing moving companies, as needed with program director approval
· Assist with cleaning units in order to prepare for new admissions and securing cleaning services as needed with program director approval
Information Management:
· Maintain case files on program participants
· Document all case management contacts with participants in the form of case notes
· Prepare written participant progress reports for quarterly review
· Enter program participant intake and assessment data into HMIS; maintain status updates and information within the system per regulations
· Maintain comprehensive statistical data on all program participant
· Submit monthly summary of statistics to the program director
· Submit all expenditure requests to the program director for authorization
· Prepare case records for proper storage after program participant discharge
· Complete other reports as requested, including compiling information needed for annual performance reports, funders, audits, monitoring reviews and program evaluations
· Maintain attendance records and pre and post-test documentation for educational groups
· Document in participant case file correspondence with landlords; participant lease violations, maintenance concerns and all other issues
Agency and Community Networking:
· Attend agency and community meetings as requested and/or assigned
· Attend monthly supervisory meetings
· Attend bi-monthly staff meetings
· Maintain working relationships with colleagues, community agencies and other social service organizations
· Attend conferences/workshops as requested and pre-approved by the program director
· Assist with the coordination of community outreach, life skills and educational meetings
· Provide guidance and support to community volunteers working within the program
· Represent the agency and program philosophy, purpose and mission to the community
Assist with Program Development and Execution:
· Assist with planning and implementation of community outreach and seasonal events
· Assist in the coordination and facilitation of classes
· Identify areas of need in regard to the case management component of the program and provide information and suggestions to the program director during monthly supervision meetings
Function as a Program Team Member:
· Develop a positive supportive relationship with co-workers
· Guide and support new employees in understanding and complying with program policies and procedures
· Contribute to creating positive morale within the Linwood Center and the program
Provide for Emergency and Vacation Coverage:
· Be available to participants via program cell for guidance and input during off hours in the event of an emergency
· Provide vacation case management coverage as assigned
· Provide rotating on-call coverage for holidays
Qualifications
Minimum Qualifications:
Education: Bachelor's Degree in Social Work or Human Services area. Knowledge of social work methods, theories and models of practice.
Experience: Minimum of two years of case management experience, prefer experience working with homeless, mentally ill, addicted, and/or disabled populations. Experience working with families, adults and youth populations. Experience with Microsoft Office and database entry.
Certifications/Licenses: Social Work licensure not required. Criminal and child welfare record clearance required.
Skills/Abilities:
· Ability to work with multicultural staff and clientele, exhibit respect for cultural differences and be comfortable working with vulnerable populations
· Demonstrated verbal and written communication skills
· Problem solving and conflict resolution skills. Ability to set boundaries and provide consistency and structure.
· Ability to evaluate participant and program outcomes.
· Ability to work well with other team members and other partner agencies who homeless and social services.
· Ability to provide visual oversight to participants and units.
· Ability to speak and understand English in a manner that is sufficient for effective communication.
· Proficient in use of personal computer and basic office machine operations including telephone, personal computer, copier, fax machine, and scanning equipment
Travel: Must be able to travel via vehicle up to 10% of the time with periodic overnight travel within the Division for conferences.
Driving: Must hold a valid driver's license, have a personal vehicle, maintain appropriate insurance and pass driver background screening; must continue to meet these requirements as a condition of employment. Must abide by Drug Free Workplace policy. Ability to operate company vehicles, car and/or 6 passenger vans. Ability to transport participants in company vehicles on a regular basis.
Job LocationsUS-MO-Kansas City
Job ID2020-13953
of Openings1
CategoryN/A
TypeRegular Full-Time