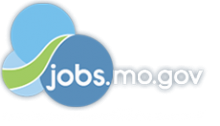 Job Information
St. Mary's Good Samaritan

Clinical Dietitian

in

Lake Saint Louis

,

Missouri
Description
Role Purpose:
Performs under the general supervision of the Clinical Nutrition Manager and is responsible for overseeing the nutrition care of patients by functioning as the nutrition specialist of the health care team. Follows established policies and procedures, screens for nutrition risk and assesses patients using the nutrition care process. Develops and coordinates care plans and patient/family education. Provides outpatient nutrition services to the community to foster good health and nutrition. Participates in interdisciplinary teams. Develops and conducts education programs.
Responsibilities:
Enhances overall patient care experience by performing clinical nutrition functions accurately and timely using critical thinking and analytical skills to provide evidence-based nutrition care. Participates as a high functioning team member by anticipating and resolving nutrition care issues (i.e. food service, nursing, physician, speech therapy).
Contributes to the overall employee satisfaction of the department by actively participating in staff meetings, offering assistance to others when needed, helping co-workers reach goals, coaching others when necessary, communicating effectively and being flexible with work assignments.
Enhances exceptional clinical nutrition outcomes by following all aspects of the nutrition care process (i.e. assess, nutrition diagnose, intervene, monitor, evaluate).
Contributes to the overall financial performance of the department through efficient unit operations by maintaining expected productivity goals and wise utilization of resources (i.e. office supplies, nutritional products, time management).
Qualifications
Minimum Qualifications:
Bachelor's degree in Dietetics from ADA accredited program
Registration and licensure required
Preferred Qualifications:
Physical Requirements:
Employees in this position are, or can be, required to possess the following physical capabilities:
Lifting, carrying, pushing and/or pulling up to 50 lbs.

Stooping, kneeling and/or crouching daily

Standing or walking more than 8 hours a day

Reaching, grasping, fingering, and/or feeling more than 8 hours a day

Visual acuity in order to correctly distinguish skin tone variations, evidence of IV infiltration, infection; able to read telemetry, blood pressure gauges, etc.

Audio acuity in order to correctly distinguish various body sounds (i.e., respirations, heart tones, bowel sounds).

Audio acuity to discern sounds made by various types of machinery or equipment that would indicate dangerous or improper operation.
Organization: SSM Health St. Joseph Hospital – Lake Saint Louis
Primary Location: Missouri-Lake Saint Louis-SSM Health St. Joseph Hospital – Lake Saint Louis
Work Locations: SSM Health St. Joseph Hospital – Lake Saint Louis (0023) 100 Medical Plaza Lake Saint Louis, 63367
Job: Clinical Support & Technical Services
Req ID: 19510112