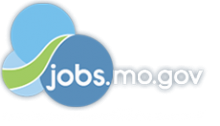 Job Information
Brunswick

Lowe Boats - Lean Facilitator

in

Lebanon

,

Missouri
It is our people behind life's passions who will make the big difference. If you are interested in becoming part of a company that delivers market leading products, driving your own career and working with brands committed to active lifestyles, then you've found your fit.
Have what it takes? Join us.
Position: Lean Facilitator
Description
Actively supports and responds to team members. Performs problem solving and improvement kaizen activities.
Essential Functions:
Utilizes a structured approach to problem solving using Lean 6 Sigma Tools.

Works with Team Leader and area Supervisor to ensure that quality criteria is followed and quality checks are completed appropriately using standardized work, job instruction (JI), and quality criteria.

Uses job instruction (JI) training method, where applicable.

Facilitate quick response to problems using Andon System.

Performs problem identification and kaizen activities.

Ensures measurable improvement to goals.

Encourages safe behavior and 5s housekeeping activities.

Conducts hour x hour, standardized work, and problem solving documentation.

Support training initiatives of team members in standardized work through job instruction (JI) .

Maintains daily communication with Supervisor, Team Leader and team members.

Maintains effective communication and cooperation with all other Lean Coordinators and shifts.

Actively engages and encourages involvement of team members in improvement initiatives.

Performs additional responsibilities as requested to achieve business objectives.
Minimum Requirements:
Successfully complete Green Belt Training Program or equivalent development.

Demonstrated initiative to lead others for improved performance and consistently demonstrated job performance that exceeds expectations.

Excellent written and verbal communication and interpersonal skills including ability to challenge team members/peers appropriately to follow standards.

Ability to appropriately apply LSS Tools, i.e., Standardized Work, Job Instructions, Work Balance Chart, Time / Motion Observations. etc.

Knowledge of and ability to convert Yellow / Green Card Process to executable Lean events.

Ability to practice and document Lean Kaizen events.

Demonstrated ability to teach others, build effective relationships, flexibility and ability to implement and manage change effectively.

Exhibits a willingness to help others, eagerness to learn, and uses a Servant Leadership style.

Must be able to perform all essential functions of the position with or without accommodations.
Desired Skills:
Able to perform all jobs in area and adjacent areas within Takt Time and to Standardized Work.

Good working knowledge of MS Office (Excel, Word)
About the Company:
· Based in Lebanon, MO – Brunswick Lebanon Operations has been manufacturing high quality aluminum fishing boats and pontoons since 1972. Brunswick Lebanon Operations and the products produced are built by people who love to fish and take pride in engineering and building the most innovative and durable fishing and pontoon boats in the market.
· All qualified applicants will receive consideration for employment without regard to race, color, religion, sex, national origin, disability, and protected veteran status.
· Brunswick Corporation and all subsidiaries are deeply dedicated to diversity in the workplace. Brunswick loves Veterans! All Veterans and Reservists are encouraged to apply. We are an Equal Opportunity / Affirmative Action Employer. (M inorities / F emales / D isabled / V eterans)
We are the people behind life's passions.
Brunswick does not accept applications, inquiries or solicitations from unapproved staffing agencies or vendors. For help, please contact our support team at: hrsharedservices@brunswick.com or 866-278-6942 .
Equal Opportunity Employer: Minorities/Women/Protected Veterans/Disabled
EEO is The Law - click here at https://www.eeoc.gov/employees-job-applicants for more information
Brunswick at https://www.brunswick.com/job-candidate-privacy-notice and Workday Privacy Policies
#Brunswick Corporation
Brunswick Corporation (NYSE:BC) is home to the people behind life's passions. Our company is made up of some of the world's leading lifestyle brands in categories such as marine propulsion, boats, and parts and accessories. While we are family to 14,000 employees around the world, three divisions in 27 countries create a local environment, with our global headquarters in the Chicago suburb of Mettawa, IL.