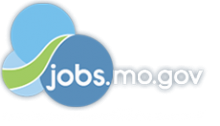 Job Information
Brunswick

Lowe Boats - Welding Trainer

in

Lebanon

,

Missouri
It is our people behind life's passions who will make the big difference. If you are interested in becoming part of a company that delivers market leading products, driving your own career and working with brands committed to active lifestyles, then you've found your fit.
Have what it takes? Join us.
Brunswick, Lebanon Operations
Job Description
Job Title: Training Technician – Welding (Aluminum)
Department: Various
Reports To: Supervisor or Manager
SUMMARY
Under the supervision of the Department Supervisor, provides technical welding process training to onboarding personnel and skill improvement training for current welding staff.
WORK ETHIC REQUIREMENTS This position requires a high level of personal dependability demonstrated through perfect attendance, a high level of productivity demonstrated through hustle, a high level of team work demonstrated through a readiness to learn and assist in other jobs and a high aptitude for quality demonstrated by work that is free from defects as well as a high level of safety that is demonstrated by the absence of personal injury or work accidents.
ESSENTIAL DUTIES AND RESPONSIBILITIES include the following. Other duties may be assigned.
Training scope:

MIG welding

TIG welding

Tack welding

Special designated "Critical and Beauty Welding"

Provide one-on-one training with new employees joining the boat assembly/welding departments.

Works with the department welders to continuously improve their skill level and improving quality.

Collaborates with management and welding equipment supplier technicians to develop training classes, curriculum, testing, and evaluations.

Develops training programs that closely meets the American Welding Society (AWS) standards.

Daily activities may include inspection of weld work performed by the department group. Also, makes recommendations to Supervision of corrective action or re-training needs.

Stays current with "good training practices" and other internal or corporate policies.

Works with Engineering to include welding specifications in prints and build books.

May include assisting in the development of work instructions with Engineering.

Assists the Quality Department to establish quality levels and expectations.

Develops and maintains training documents for the department.

Responsible for following the quality systems procedures.

May be required to work off shifts for training.
QUALIFICATIONS To perform this job successfully, an individual must be able to perform each essential
duty satisfactorily. The requirements listed below are representative of the knowledge, skill, and/or ability required. Reasonable accommodations may be made to enable individuals with disabilities to perform the essential functions.
EDUCATION and/or EXPERIENCE
Basic Skills and Qualifications

Candidate must possess basic understanding of Lean Six-Sigma concepts in order to help develop the use of the concepts within the department.

Excellent working knowledge and skillset of aluminum welding processes (MIG and TIG)

Considered a Specialized Welder with ability to repair, beauty weld,

Working knowledge of EPA and DNR rules and regulations. Also, working knowledge of the department QMS procedures.

Goal and objective driven to achieve improved performance through maintaining high skill levels in welding.

Technical abilities and skilled to train:

Welding machine setup

Machine/wire feed/gun troubleshooting and maintenance

Capable of explaining technical issues in the processes with vendors and technicians.

Excellent working knowledge of company rules and policies.

Preferred Skills and Knowledge

Excellent communication skills.

Positive attitude and ability to mentor onboarding personnel.

Highly motivated
LANGUAGE SKILLS language skills required for this position are those basic skills necessary to communicate with other employees and supervisors. Ability to read and interpret documents such as safety rules, operating and maintenance instructions, and procedure manuals. Ability to write routine reports and correspondence. Ability to speak effectively before groups of customers or employees of organization.
MATHEMATICAL SKILLS Mathematical skills required for this position are those basic skills necessary to read and interpret rulers, gauges and other measure ring devices; and the ability to perform basic mathematical functions. Ability to add, subtract, multiply, and divide in all units of measure, using whole numbers, common fractions, and
decimals. Ability to compute rate, ratio, and percent and to draw and interpret bar graphs.
REASONING ABILITY This position requires the ability to reason and determine acceptable from unacceptable product quality, personal behavior and productivity. Ability to solve practical problems and deal with a variety of concrete variables in situations where only limited standardization exists. Ability to interpret a variety of instructions furnished in written, oral, diagram, or schedule form.
PHYSICAL DEMANDS The physical demands described here are representative of those that must be met by an employee to successfully perform the essential functions of this job. Reasonable accommodations may be made to enable individuals with disabilities to perform the essential functions.
While performing the duties of this job, the employee is regularly required to stand. The employee frequently is required to use hands to finger, handle, or feel; reach with hands and arms; and talk or hear. The employee is required to walk; climb or balance; and stoop, kneel, crouch, or crawl. The employee must regularly lift and/or move up to 15 pounds, frequently lift and/or move up to 50 pounds, and occasionally lift and/or move up to 75 pounds. Specific vision abilities required by this job include close vision, distance vision, color vision, peripheral vision, depth perception, and ability to adjust focus.
WORK ENVIRONMENT The work environment characteristics described here are representative of those an employee encounters while performing the essential functions of this job. Reasonable accommodations may be made to enable individuals with disabilities to perform the essential functions. The noise level in the work environment is usually moderate.
We are the people behind life's passions.
Brunswick does not accept applications, inquiries or solicitations from unapproved staffing agencies or vendors. For help, please contact our support team at: hrsharedservices@brunswick.com or 866-278-6942 .
Equal Opportunity Employer: Minorities/Women/Protected Veterans/Disabled
EEO is The Law - click here at https://www.eeoc.gov/employees-job-applicants for more information
Brunswick at https://www.brunswick.com/job-candidate-privacy-notice and Workday Privacy Policies
#Brunswick Corporation
Brunswick Corporation (NYSE:BC) is home to the people behind life's passions. Our company is made up of some of the world's leading lifestyle brands in categories such as marine propulsion, boats, and parts and accessories. While we are family to 14,000 employees around the world, three divisions in 27 countries create a local environment, with our global headquarters in the Chicago suburb of Mettawa, IL.