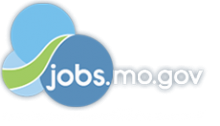 Job Information
Aegis Therapies
Wellness Instructor / Exercise Science / Full-time

in

Lee's Summit

,

Missouri
As one of the nation's leading providers of contract rehabilitation and wellness services, Aegis Therapies® applies proven techniques to help individuals move through life to increase their freedom and independence. Aegis has more than 7,500 employees providing short-term and long-term therapy services in over 1,400 locations in 41 states.
Aegis Therapies leverages the power of collaboration to help patients transition seamlessly throughout the care continuum. No matter the setting, we specialize in providing services that adapt to each individual's needs. Our therapists use leading-edge technology and innovation to help restore strength and confidence after illness, injury or surgery. We help individuals return to the activities they love with targeted rehabilitation and wellness services provided in both inpatient and outpatient settings.
Explore our open positions today. When you join our team, you will always be a step ahead of the latest technologies and industry standards. At Aegis Therapies, you can build your professional skills and reach your most ambitious goals. That's what being a true industry leader is all about.
Our settings typically include:
Skilled nursing facilities

Assisted living facilities

Continuing care retirement communities

Hospital inpatient rehab units

Outpatient clinics

Medically oriented gyms

Private homes
GENERAL PURPOSE
Provides knowledge and expertise in delivering appropriate wellness, fitness and exercise programs for patients and employees. Suggests additional programs and provides information related to exercise/wellness activities. Works directly to market programs and services and enroll clients for participation.
ESSENTIAL JOB DUTIES
Directly deliver wellness/exercise programs and services for patient and employee health

Identify and suggest appropriate enhancements to programs and services

Assist in development of new programs/services to expand program and enhance participation

Assist in design and implementation of marketing and promotions initiatives to attract appropriate clientele and expand program participation

Monitor client participation and performance and produces records as requested

Monitor existing equipment and supplies available for effective operation of programs and makes suggestions for enhancements

Promote company as a national presence in professional conferences/seminars, and participates in presentations as available

Participate as requested in quality review activities to assure appropriate delivery of services, and standards of practice requirements are met

Complete required documentation relative to patient/employee services

Adhere to established procedures related to patient orientation/start-up

Monitor number of wellness/exercise sessions

Interact with customer staff and team members in a positive manner, work collaboratively to ensure patient/employee and customer satisfaction relative to services rendered
QUALIFICATIONS
High School diploma or equivalent; College level study, preferred

Specialty certification as personal trainer, exercise specialist, fitness instructor, health and fitness specialist or similar area, preferred

Current certified nursing assistant may be required

Background in exercise and activity training with senior populations

Must be capable of maintaining regular attendance
KNOWLEDGE, SKILLS, ABILITIES & BEHAVIORS
Capable of working without direct supervision.

Good customer service skills

Strong verbal and written communication skills

Must be able to maintain confidentiality regarding patient, employee and company proprietary information

Must have the ability to relate professionally and positively and work cooperatively with patients, families, and other employees at all levels
PHYSICAL AND SENSORY REQUIREMENTS
Mobility, standing, pushing, pulling, reaching, bending, walking, heavy lifting, fine hand coordination, ability to hear, ability to read and write, ability to detect odors, and ability to remain calm under stress.

Hearing (corrected) adequate for oral/aural communication with patients, staff, family, visitors, etc.

Vision (corrected) adequate for reading.

Intelligible speech and normal language / cognitive skills.

Must be able to push patients in a wheelchair or stretchers.*

Lifting of patients*, equipment or supplies will be required up to 20 pounds frequently, up to 50 pounds occasionally and up to 100 pounds rarely.

Sitting, standing, and walking required throughout the day.

Job duties sometimes require climbing stairs, kneeling, twisting, bending; on occasion, crouching, crawling and reaching overhead.

Must be able to transfer patients.*

Must be able to demonstrate any appropriate exercise and activities to patients / caregivers.

Work in a fast-paced clinical environment.

Weekend and holiday work may be required.

Work environment is primarily indoors but occasionally outdoors.

Several task and job duties involve a risk of exposure to Bloodborne Pathogens and other potentially infectious materials (OPIM).
EOE Statement: Aegis Therapies, Inc. ("the Company") is committed to a diverse workforce. For detailed information on your rights, and in order to ensure reasonable accommodation for individuals protected by the Americans with Disabilities Act, Section 503 of the Rehabilitation Act, and the Vietnam Veterans Readjustment Act, applicants that require accommodation in the job application process may contact our Recruiting Department at (800) 967-8950 or via email at recruiting@aegistherapies.com for assistance. The affirmative action plan will be made available for applicants to review M - F, from 9:00am to 4:00pm. Please contact the location leader to schedule. Employment decisions are made without regard to race, color, religion, national or ethnic origin, sex, sexual orientation, gender identity, disability, protected veteran status or other characteristics protected by law. Drug-Free Workplace. Click here: https://www.mycare.com/PublicFile/65f11946-5238-4db3-8dc8-9668ee3e78d6
Work Type: Full Time Category: Wellness
Lee's Summit, MO - Missouri
EOE Statement: Qualified applicants will receive consideration for employment without regard to race, color, religion, sex, sexual orientation, gender identity, national origin, disability or veteran status. DrugFree Workplace.