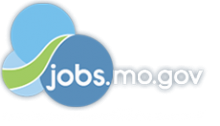 Job Information
YMCA of Greater Kansas City

Tutor - Center Middle School

in

Missouri
Our 21st Century program sites offer afterschool enrichment programs for children who are most in need of academic support. This program is a national initiative that strives to help youth improve school grades and develop social-emotional skills critical for success in classroom and careers.
The Tutor provides academic tutoring in math and reading for children in grades K-8. Instruction and activities are designed expressly to promote subject mastery, develop grade-level competencies and to teach study skills. Tutoring services are provided during the afterschool time at the signature program school location.
Help students achieve a better understanding of specific subject material and in improving academic capabilities in designated areas.

Help students develop the study skills necessary for academic success. Identify students experiencing difficulties and provide encouragement and alternatives.

Provide academic assistance to assigned students, individually or in a small group setting.

Assist Tutoring Program Coordinator in preparing for tutoring sessions, reviewing class material, discussing the text, predicting test questions, formulating ideas for materials, or working on solutions to problems.

Utilize the resources of the school and after-school program in order to assist the student(s) in education endeavors.

Attend periodic training sessions to increase competency in working with students.

Document, track and maintain daily progress and academic records of assigned students. Provide feedback regarding student's progress as well as behavior.

Acknowledge student efforts, accomplishments and progress.

Integrate an asset based positive youth development approach in the tutoring sessions.

Differentiate instruction to meet the individual needs of students (e.g. inclusion accommodations, English language learner strategies).

Assist students in developing self-confidence, raising self-concept, and reducing anxiety or fear of failure in academic work.

Work with students to develop a high level of motivation in academic areas and positive attitudes toward learning and studying.

Serve as a role model for students being served.

Adhere to all processes, procedures, rules and regulations of the YMCA, the afterschool program, and School District.

Ensure the safety and well being of participants.

Maintain positive relationships with children, parents and other associates.

Encourage physical, emotional and spiritual growth and positive character development in all children.

Help provide an atmosphere for developing good morale and well-being amongst associates and participants.

A teacher certification or license.

Must possess an understanding and knowledge of how schools operate as well as specific knowledge in age-appropriate curriculum.

Must demonstrate good verbal and written communications skills.

Possess good organization and problem solving skills.

Be dependable and supportive of the program.

Able to work with diverse groups of people in a friendly and consistent manner.

Sensitivity to individuals representing a variety of family, cultural, and socio-economic backgrounds.

Able to exercise high levels of discretion and confidentiality.
Req No: 2021-5815
Mid: USD $25.00/Hr.
Position Hours: Afterschool Hours - 5 Hours/Week
Additional Location Information: Center Middle School
External Company Name: YMCA of Greater Kansas City
External Company URL: http://www.kansascityymca.org/