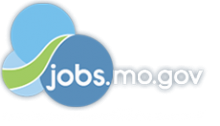 Job Information
Forest Service

Training Technician (Career Preparation)

in

Puxico

,

Missouri
Summary
This position is located on the Mingo Forest Service Job Corps Civilian Conservation Center. The incumbent of this position is responsible for coordinating and implementing the Career Preparation Period (CPP) plan; providing guidance and instruction to new students during their orientation period and coordinating vocational exploration. For contact Information please see "Additional Information."
Responsibilities
Responsible for contacting students who have been accepted to the Job Corps program.
Provides information regarding the various academic and training programs, including general information on graduation requirements.
Provides advice and guidance to students on goal-setting, personal problem areas, progress, changing selection, job placement preparation, positive social skills, educational and career development goals.
Seeks out opportunities for students to learn and practice socially acceptable behaviors and skills that will enable them to function successfully in the workplace and community.
Insures that operating procedures and Center directives are met regarding the CPP, including required classroom instruction hours.
Coordinates briefings by instructors, counselors, medical and administrative personnel, and other staff at the Center.
Assists in group and individual interviews and observation techniques.
Administers standardized testing based on assessment of individual student needs.
Functions as principal coordinator among Career Technical Training (CTT), academic, and residential-living areas regarding new student activities.
Maintains and routes training records in accordance with the CPP plan guidelines.
Assists the educational and vocational departments to carry out the total Job Corps program.
Requirements
Conditions of Employment
Qualifications
In order to qualify, you must meet the eligibility and qualifications requirements as defined below by the closing date of the announcement. For more information on the qualifications for this position, visit the Office of Personnel Management's General Schedule Qualification Standards. Your application and resume must clearly show that you possess the experience requirements. Transcripts must be provided for qualifications based on education. Provide course descriptions as necessary. Specialized Experience Requirement: GS07: You must have one year of specialized experience equivalent to at least the GS-6 grade level in the Federal service; OR one full year (18 semester hours) of successfully completed graduate level education if the coursework is directly related to the work of the position, in education or teaching; OR combinations of graduate level education that is directly related to the position and specialized experience. The education must have been obtained in an accredited college or university. Specialized experience is defined as the following: Participating with training specialists and subject matter experts in the development of Programs of Instruction; providing instruction using required materials and curriculum; providing advice and guidance to students on goal-setting, personal problem areas and educational and career development goals; and maintaining and routing course materials and training records. Experience refers to paid and unpaid experience, including volunteer work done through National Service programs (e.g., Peace Corps, AmeriCorps) and other organizations (e.g., professional; philanthropic; religious; spiritual; community, student, social). Volunteer work helps build critical competencies, knowledge, and skills and can provide valuable training and experience that translates directly to paid employment. You will receive credit for all qualifying experience, including volunteer experience. TIME IN GRADE REQUIREMENT: If you are a current federal employee in the General Schedule (GS) pay plan and applying for a promotion opportunity, you must meet time-in-grade (TIG) requirements of 52 weeks of service at the next lower grade level in the normal line of progression for the position being filled. This requirement must be met by the closing date of this announcement.
Education
Additional Information
For additional information about the duties at Mingol JCC in Puxico, Missouri, please contact Maureen Schoor at 573-222-2633 or maureen.v.schoor@usda.gov Career Transition Assistance Plan (CTAP), Reemployment Priority List (RPL) or Interagency Career Transition Assistance Plan (ICTAP): To exercise selection priority for this vacancy, CTAP/RPL/ICTAP candidates must meet the basic eligibility requirements and all selective factors. CTAP/ICTAP candidates must be rated and determined to be well qualified (or above) based on an evaluation of the competencies listed in the How You Will Be Evaluated section. When assessed through a score-based category rating method, CTAP/ICTAP applicants must receive a rating of at least 85 out of a possible 100. Veterans who are preference eligible or who have been separated from the armed forces under honorable conditions after three years or more of continuous active service are eligible for consideration under the Veteran's Employment Opportunity Act (VEOA). Land Management Workforce Flexibility Act (LMWFA) provides current or former temporary or term employees of federal land management agencies opportunity to compete for permanent competitive service positions. Individuals must have more than 24 months of service without a break between appointments of two or more years. Service must be in the competitive service and have been at a successful level of performance or better. Part-time and intermittent service will be credited only for time actually worked. Non-pay status such as leave without pay is credited for up to six months in a calendar year; anything beyond six months is not credited. Applicants are responsible for providing sufficient information/documentation to determine if the 24 month criteria is met. Farm Service Agency (FSA) County Employees: Permanent County employees without prior Federal tenure who are selected for a Civil Service position under Public Law 105-277 will be given a career-conditional appointment and must serve a 1-year probationary period. This is a bargaining unit designated position. This is a bargaining unit position represented by the National Federation of Federal Employees, IAMAW. Government Housing may be available Daycare facilities are not available This position is not eligible for telework. We may select from this announcement or any other source to fill one or more vacancies. Salary wage as shown is for Rest of the U.S. For more information, refer to the Office of Personnel Management,
Salary and Wages web page.