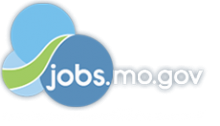 Job Information
H&R Block

Training Developer

in

Remote

,

Kansas
375810BR
Title:
Training Developer
What you'll do... :
JOB SUMMARY
Develops and designs general and specific training. Research delivery of timely, relevant and cost effective training in accordance with program objectives and ensures all requisite documentation is collected while monitoring training effectiveness and employee progress.
ESSENTIAL DUTIES AND RESPONSIBILITIES
Design, develop, and deliver effective training courses and performance support materials in an adult learning environment. Normally the training would be at an intermediate level. Identify learning objectives for each course and ensure courses are aligned with business unit strategic objectives.

Select appropriate instructional delivery methods and matches to intended learning objectives; may need to ask for advice from more senior level. Develop training materials for synchronous and asynchronous delivery methods.

Conduct training needs assessments and job/task analysis to support ongoing development and improvement of training courses.

Modify, create, implement, and maintain state of the art learning templates for use within development tools and instructional products for intermediate level training.

Utilize templates to implement course evaluation methods and instruments. Utilize standard report results template to share training programs with business unit leaders.

Facilitate training, and train-the-trainer sessions for all training courses developed.

Participate in various management and operational meetings to better understand key business initiatives and develop training to support these initiatives.

Requires international travel when necessary

Deliver/facilitate training sessions as needed.
Job ID:
375810BR
Address1:
Home Office
City:
Remote
State:
Kansas
About H&R Block... :
We're here to live our purpose—to provide help and inspire confidence in our clients and communities everywhere. We take our work personally, because we know what it represents: Families and homes. Livelihoods and lives.
We've been true to that purpose since brothers Henry and Richard Bloch founded our company in 1955. Since then, we've grown to approximately 12,000 tax offices throughout the United States and around the world. When you join our team, you'll add to the momentum of a forward-thinking company—one that defined an industry and is now leading its transformation.
Employee Type:
Regular
It would be even better if you also had... :
Instructional Design certification.

Experience with BlockWorks or other tax preparation software to prepare and e-file tax returns.

Field experience in tax return preparation.
What you'll bring to the team... :
Education:
Bachelor's degree in a related field or the equivalent through a combination of education and related work experience.
Work Experience:
3 years Minimum related work experience

Strong analytical skills, communication skills, and effective facilitation, and presentation skills. Ability to handle multiple tasks and projects simultaneously, establish priorities, organize and plan work.

Demonstrated knowledge of adult learning theory and learning styles.

Solid knowledge of tax code and regulations. Experience with tax theory, concepts, principles, and techniques.

At least two years' experience in course design and development of training programs and/or two years in tax return preparation, adult education or related field(s).

Enrolled Agent, Certified Public Accountant or Attorney status (credentials regulated under Circular 230).
Posting Title:
Tax Training Developer
Job Family:
Learning & Development