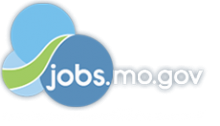 Job Information
UnitedHealth Group

Foster Care Program Manager - Telecommute Greater St. Louis, MO

in

Saint Louis

,

Missouri
UnitedHealthcare is a company that's on the rise. We're expanding in multiple directions, across borders and, most of all, in the way we think. Here, innovation isn't about another gadget, it's about transforming the health care industry. Ready to make a difference? Make yourself at home with us and start doing your life's best work.(sm)
The Foster Care Program Manager is a leadership position that guides the development, growth and operations of the health plan by providing strategic direction and insights into serving the unique and varied needs of the children and youth served through child welfare, foster care, adoption and juvenile justice programs.
The overall goal of this position is to build and deploy a differentiated model of care supported by a team with the requisite knowledge, skills and experience to meet the needs of children & youth, families, caregivers, providers and the State.
The Foster Care Program Manager reports to the Associate Director of Specialty Programs/Health Services - Health Plan (Associate Director of Foster Care & Special Programs) and will bring expertise as well as an understanding of behavioral health and MO Social Services to the team and serve as a key contact for Department of Social Services, Children's Division, adoptive and foster family community partners and providers to promptly resolve any issues identified. This manager will meet with identified Children's Division and provider representatives on a periodic or as-needed basis to review UnitedHealthcare's performance, generate additional ideas for innovative approaches and resolve issues.
If you are located within the greater St. Louis, MO, you will have the flexibility to telecommute* as you take on some tough challenges.
Primary Responsibilities:
Ensure processes are in place to make certain all children in foster care have access to assessment and treatment services, and are receiving the services they need

Direct and assist the Care Coordination Team (CCT) to ensure children and youth are receiving the culturally competent, family-centered, youth-driven services they need to be successful at moving towards permanency

Ensure effective and efficient response by care coordinators to operational and other concerns raised by child welfare or other providers

Assume a leading role in identifying training needs for UnitedHealthcare staff

Collaborate with child welfare agencies to develop workflows and processes, including those related to the transmission of clinical and non-clinical member information

Maintain a close working relationship with our provider services team to ensure compliance on issues related to supporting or supplying required documentation for court or legal proceedings

Ensure compliance with required reporting including Foster Care Care Management Report and other documentation requirements for individuals in foster care, receiving foster care or adoption subsidy or in other out-of-home placement settings

Monitor needs of IEP/IFSP members through metrics and reporting

Participate in state meetings related to behavioral health, school-based services, children's division, etc.

Staff training on trauma-informed care and supervision as directed by supervisor
You'll be rewarded and recognized for your performance in an environment that will challenge you and give you clear direction on what it takes to succeed in your role as well as provide development for other roles you may be interested in.
Required Qualifications:
Master's Degree in Social Work, Current, unrestricted State License as a Clinical Social Worker (LCSW) in the state of MO

6 years of case management, outpatient behavioral health, child protective investigations or related experience

Experience working within Missouri's Child Welfare and/or Juvenile Justice system

Intermediate proficiency, Ability to type and navigate through a Windows based system

Ability to travel up to 25% of the time per business needs

Live in the greater St Louis area (in the state of MO)

You will be provisioned with appropriate Personal Protective Equipment (PPE) and are required to perform this role with patients and members on site, as this is an essential function of this role

Employees are required to screen for symptoms using the ProtectWell mobile app, Interactive Voice Response (i.e., entering your symptoms via phone system) or a similar UnitedHealth Group-approved symptom screener prior to entering the work site each day, in order to keep our work sites safe. Employees must comply with any state and local masking orders. In addition, when in a UnitedHealth Group building, employees are expected to wear a mask in areas where physical distancing cannot be attained
Preferred Qualifications:
Behavioral Health Experience

Evidence-based clinical trauma practice experience
Careers at UnitedHealthcare Community & State. Challenge brings out the best in us. It also attracts the best. That's why you'll find some of the most amazingly talented people in health care here. We serve the health care needs of low income adults and children with debilitating illnesses such as cardiovascular disease, diabetes, HIV/AIDS and high-risk pregnancy. Our holistic, outcomes-based approach considers social, behavioral, economic, physical and environmental factors. Join us. Work with proactive health care, community and government partners to heal health care and create positive change for those who need it most. This is the place to do your life's best work.(sm)
*All Telecommuters will be required to adhere to UnitedHealth Group's Telecommuter Policy.
Diversity creates a healthier atmosphere: UnitedHealth Group is an Equal Employment Opportunity/Affirmative Action employer and all qualified applicants will receive consideration for employment without regard to race, color, religion, sex, age, national origin, protected veteran status, disability status, sexual orientation, gender identity or expression, marital status, genetic information, or any other characteristic protected by law.
UnitedHealth Group is a drug-free workplace. Candidates are required to pass a drug test before beginning employment.
Job Keywords: Foster Care Program Manager, Foster Care, Program Manager, Master's Degree in Social Work, License Clinical Social Worker (LCSW), case management, Missourt Child Welfare, Juvenile Justice system, Telecommute, Telecommuting, Telecommuter, Work From Home, Remote, St. Louis, Missouri, MO