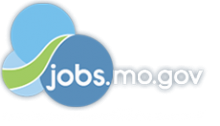 Job Information
Veterans Affairs, Veterans Health Administration

Informatics Dietitian

in

Saint Louis

,

Missouri
Summary
The Informatics Dietitian is the subject matter expert responsible for Nutrition and Food Service (NFS) computer hardware and software, involving all meal service-related activities throughout the medical facility/system. This position operates and coordinates software programs that focus in Nutrition and Food Services, including food production, service, education, quality, satisfaction and sanitation, and supports informatics needs of all NFS. May supervise staff in the nutrition call center.
Responsibilities
Requirements
Conditions of Employment
null
Qualifications
Basic Requirements: United States Citizenship: Non-citizens may only be appointed when it is not possible to recruit qualified citizens in accordance with VA Policy. English Language Proficiency: Dietitians must be proficient in spoken and written English as required by 35 U.S.C. 7402(d). Education and Supervised Practice: (1) The individual must have earned a bachelor's degree from a U.S. regionally accredited college or university or foreign equivalent and fulfilled each of the following criteria: (a) Completed a didactic program in dietetics accredited by the Accreditation Council for Education in Nutrition and Dietetics (ACEND), formerly known as the Commission on Accreditation for Dietetic Education (CADE). (b) Completed an ACEND accredited or approved supervised practice program. Supervised practice programs are post-baccalaureate degree programs that provide supervised practice experiences which meet the eligibility requirements and accreditation standards of ACEND, formally known as CADE. Completion of a coordinated program in dietetics fulfills the requirements of a supervised practice program. Time spent in a dietetic internship or supervised practice program does not qualify as creditable experience. (2) Individuals who have earned college and/or university degrees outside the United States and its territories also must have their transcripts evaluated by a foreign transcript evaluation service to determine if their degree is equivalent to a degree granted by a regionally accredited college or university in the United States. Validation of a foreign degree does not eliminate the need for verification of completion of didactic program, dietetic internship, or coordinated program requirements. The completion of ACEND didactic program requirements and at least a bachelor's degree from a U.S. regionally accredited college/university or foreign equivalent are necessary for eligibility to enter an ACEND-accredited supervised practice program. Registration/Certification: All applicants must be registered with the Commission on Dietetic Registration (CDR) the credentialing branch of the Academy of Nutrition and Dietetics formerly known as the American Dietetic Association (ADA). Advanced Level Practice Dietitians must possess a minimum of one advanced practice credential relevant to the area of practice, (e.g. Certified Nutrition Support Clinician (CNSC), Board Certified Specialist in Renal Nutrition (CSR), Board Certified Specialist in Gerontological Nutrition (CSG), Certified Diabetes Educator (CDE), or Board Certified Specialist in Oncology Nutrition (CSO)). May qualify based on being covered by the Grandfathering Provision as described in the VA Qualification Standard for this occupation (only applicable to current VHA employees who are in this occupation and meet the criteria). Preferred Experience: Implemented and maintained a Commercial Off the Shelf (COTS) software computer package for a health care food service operation. Grade Determinations: GS-11 Dietitian
(a) Experience or Education. At least 1 year of experience as a registered dietitian equivalent to the next lower grade level, OR education equivalent to 3 full years of progressively higher level graduate education, or a Ph.D. or equivalent doctoral degree from an accredited university or college in the field of dietetics or closely related field.
(b) Assignment. Employees at this grade level serve as staff dietitians at the full performance level. Registered dietitians are responsible for independently planning, developing and directing all nutrition care activities (e.g., food service and/or clinical nutrition). Registered dietitians serve as important members of the interdisciplinary team of care providers, and focus on offering exceptional nutrition care and guidance to optimize health. Registered dietitians work in a variety of settings, such as hospitals, outpatient centers, residential treatment programs and patient homes. They are responsible for using evidence-based approaches to develop menus, counsel patients and provide nutrition care.
(c) Demonstrated Knowledge, Skills, and Abilities.
In addition to the experience above, the candidate must demonstrate the following KSAs:
a. Knowledge of best practices in the dietetics profession and in scientific literature, including knowledge of research methods, study design, data collection, interpretation of findings, and translation of results into nutrition practice.
b. Ability to comply with various accrediting, regulatory, and agency authorities.
c. Ability to develop and maintain a system of internal reviews and direct quality control and performance improvement studies.
d. Knowledge of computer software programs relative to food service systems.
2, In addition to the KSAs identified in subparagraph 1 above, candidates for food service systems management positions must demonstrate the following KSAs:
a. Ability to direct food service and production with focus on customer acceptance and budgetary guidelines to include principles of menu planning, food purchasing, delivery schedules, and ability to estimate food quantities.
b. Ability to develop and maintain a system of internal reviews and direct quality control and performance improvement studies.
c. Knowledge of computer software programs relative to food service systems
d. Knowledge of the principles of management required to establish program goals and objectives, to plan and administer a program, coordinate associated activities, evaluate program accomplishments, redefine priorities, solve problems, and modify objectives. References: VA Handbook 5005/80 Part II Appendix G20 September 5, 2014 The full performance level of this vacancy is GS-11. Physical Requirements: ?See VA Directive and Handbook 5019.
Education
null
Additional Information
null