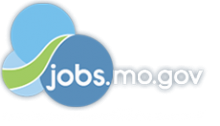 Job Information
SSM Health

Regional Workforce Management Coach

in

Saint Louis

,

Missouri
Divison:
-
PRIMARY RESPONSIBILITIES
Provides ongoing workforce management-related expertise and support to regional leadership and management at each facility within the region. Leads region-level workforce management steering committees and sets agendas.

Oversees reporting from productivity system utilized by regional facilities as well as VisionWare to assist management in monitoring operational and financial performance and evaluate opportunities for improvement.

Works with other regional and entity-level workforce management roles and CQI facilitators for various functions, including but not limited to developing and maintaining productivity standards, providing productivity management and variance reporting, monitoring engagement process including Watch List, Action Planning, and migration strategies, position control process and exceptions needing approval , and roll-up reporting from facilities within region.

Provides support resources to assist with coaching and project support. Identifies needs/prioritization of projects and support needed. Identifies system and regional leading practices and/or opportunities for cross-departmental and/or intra-regional projects that could improve work flow, eliminate waste, reduce costs, etc.

Provides consultative, technical and decision-making support to management and operational leaders regarding financial and operational improvement and program development.

Assists departmental leadership by identifying and conducting appropriate CQI projects (either departmental or cross-departmental) that will reduce use of labor through implementation of better practices and a reduction of waste in the process. Oversees workforce-related regional projects and is responsible for workforce reporting and tracking "actions" related to improvements that have been recommended and approved.

Performs regular reporting and ad hoc requests for information to leadership as needed.

Provides education on all workforce related matters to leadership and director/manager including productivity training for department.

Works collaboratively with regional Nursing, Human Resources and local Finance staff in analyzing productivity management opportunities.

Performs other duties as assigned.
EDUCATION
Bachelor's degree in healthcare administration, business or nursing
EXPERIENCE
Five years' experience in business management
PHYSICAL REQUIREMENTS
Frequent lifting/carrying and pushing/pulling objects weighing 0-25 lbs.

Frequent sitting, standing, walking, reaching and repetitive foot/leg and hand/arm movements.

Frequent use of vision and depth perception for distances near (20 inches or less) and far (20 feet or more) and to identify and distinguish colors.

Frequent use of hearing and speech to share information through oral communication. Ability to hear alarms, malfunctioning machinery, etc.

Frequent keyboard use/data entry.

Occasional bending, stooping, kneeling, squatting, twisting and gripping.

Occasional lifting/carrying and pushing/pulling objects weighing 25-50 lbs.

Rare climbing.
SSM Health is committed to equal employment opportunity based on race, color, religion, national origin, gender, sexual orientation, gender identity, pregnancy, age, physical or mental disability, veteran status, and all other statuses protected by law.