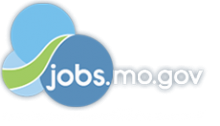 Job Information
Food Safety and Inspection Service

Student Trainee (Microbiology)

in

Saint Louis

,

Missouri
Summary
The Internship Program is designed to provide students enrolled in a wide variety of educational institutions, from high school to graduate level, with opportunities to work in agencies and explore Federal careers while still in school and while getting paid for the work performed. Students who successfully complete the program may be eligible for conversion to a permanent job in the civil service.
Responsibilities
Requirements
Conditions of Employment
null
Qualifications
To qualify for this position, you must meet BOTH the Pathway Internship Eligibility requirements as well as the minimum Qualifications for the position: To Be Eligible For An Appointment Under The Internship Program You Must Meet The Following Requirement: Student applicants must be accepted for enrollment or enrolled and seeking a degree (diploma, certificate, etc.) in a qualifying educational institution, on a full or half-time basis as defined by the institution in which the student is enrolled. Student Trainees must be in good academic standing, as defined by the institution they are attending. Generally at least a 2.0 Grade Point Average (GPA) for undergraduate programs (cumulative; no rounding) and a 3.0 GPA for advanced degree programs. Individuals must meet the definition of a student throughout the duration of their Internship appointment. (*NOTE: Certificate Program: This term is defined, in 5 CFR 362.102, and means postsecondary education in a qualifying educational institution equivalent to at least 1 academic year of full-time study that is part of an accredited college-level, technical, trade, vocational, or business school curriculum.) To Qualify At The GS-04 Grade Level: Successful completion of 2 full academic years of post-high school study or an associate's degree. PROGRAM COMPLETION:
This is an indefinite appointment. Upon successful completion of the program and at the agency's discretion, the appointee may be non-competitively converted to a term or career or career-conditional appointment, upon conversion this position has a full performance level of GS-09 or GS-12 depending on available vacancies. Service in the Pathways Program confers no right to further employment in either the competitive or excepted service. An agency wishing to convert a student must therefore execute the required action to do so within 120 days of successful completion of the degree and program requirements. If this position is eligible for conversion, the anticipated position for conversion would be into one of the following occupations: Biology Science Laboratory Technician (Microbiology) GS-0404-05/06/07/08/09 OR Microbiologist GS-0403-05/07/09/11/12). The anticipated position may change based on the needs of the organization. Interns must qualify and meet the individual occupational requirements for the position. A student performing work in anyone of the following areas, will have to meet the Individual Occupational Requirements (IOR) for that particular series. Biological Science Technician Series, 0404: https://www.opm.gov/policy-data-oversight/classification-qualifications/general-schedule-qualification-standards/0400/biological-science-technician-series-0404/
OR
Microbiology Series, 0403: https://www.opm.gov/policy-data-oversight/classification-qualifications/general-schedule-qualification-standards/0400/microbiology-series-0403/ CONVERSION FROM STUDENT TRAINEE:
Prior to conversion to a term or career or career conditional appointment, Student Trainees must satisfactorily complete all training, program, and educational requirements. Be a U.S. citizen. Successfully complete academic course of study. Complete a minimum of 640 hours of work experience under the Internship Program. Complete 40 hours of mandatory AgLearn Training. Meet the OPM Qualification Standard for the position the Intern may be converted to. Maintain acceptable performance under the agency's approved performance management system. Receive favorable recommendation for conversion from supervisor.
Education
null
Additional Information
null