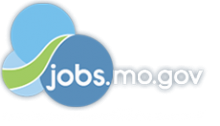 Job Information
Bothwell Regional Health Center

RN/TCD Coordinator; Varied Hours; Weekends As Needed; 80 hours ppd/Salary Position

in

Sedalia

,

Missouri
The RN Stroke, STEMI, Trauma Program Coordinator is responsible for coordinating the healthcare of select patient populations/designated service across the continuum of care; responsible for coordination of patient contact and patient education; prepares the patient/family for treatment in collaboration with the healthcare team.
JOB SPECIFIC RESPONSIBILITIES AND ACCOUNTABILITIES
Monitor the care from Emergency Department admission, through stabilization and transfer to a higher level of care or discharge.2. Actively participate in the education and training of the medical and clinical staff in Stroke, STEMI, and Trauma care.
Actively participates in correcting deficiency in Stroke, STEMI, Trauma care, and coordinates performance improvement peer review through multi-disciplinary Stroke, STEMI, Trauma committee meetings.

Organizes and attends meetings related to Stroke, STEMI, Trauma care including but not limited to, multi-disciplinary Stroke, STEMI, Trauma committee meetings.

Responsible for data abstraction and analysis, and will report to Stroke, STEMI, Trauma medical director regarding deficiencies in Stroke, STEMI, Trauma care.

Responsible for community events related to Stroke, STEMI, Trauma education.

Maintains stroke log which includes response times, diagnosis, treatment used, and disposition for each stroke patient, ischemic and/or hemorrhagic.

Maintains patient log with pertinent information in regards to diagnosis. Monitors care and data to optimize patient outcomes.

Coordinates the delivery of safe and appropriate patient care governed by evidence-based clinical practice.
QUALIFICATIONS
Education

RN graduate of Accredited School of Nursing. Associate Degree required;

Bachelor's Degree preferred.

Twelve (12) hours or more of continuing medical education (CM) in a year in the area of cerebrovascular disease, cardiovascular, and trauma.

Successfully completed and current in NIHSS (National Institute of Health Stroke Scale) training.

Attends local Stroke, STEMI, Trauma meetings and one regional or national meeting per year.

Licensure/Certification

Must have valid, current license by the Missouri State Board of Nursing

Current Basic Life Support (BLS) certification/Cardiopulmonary Resuscitation (CPR)Required

ACLS Required

Work Experience

Experience in Emergency Department required.
ID: 2021-3050
External Company Name: Bothwell Regional Health Center
External Company URL: www.brhc.org