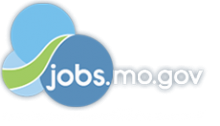 Job Information
Humana

Enterprise Transformation Engagement Lead/Coach

in

Springfield

,

Missouri
Description
Do you believe in Lean, Agile, and Agile at Scale? Do you love helping Business and Technology teams understand, adopt, and thrive / achieve success on their Agile Journeys? Can you help others see and understand that true, lasting Agility can only be achieved when business, technology, and supplier teams understand and implement lean and Agile goals and best practices? This role would be instrumental in delivering solutions to improve the way we work by using Lean and Agile values and best practices, in throughput, quality, and predictability, while achieving new levels of associate and customer morale and satisfaction.
Responsibilities
The Enterprise Transformation Engagement Lead/Coach in the Enterprise Agility and Change organization is a leader who helps drive and influence the customer-centric and Agile transformation efforts of other Humana organizations and teams to increase Business Agility.
The Enterprise Transformation Engagement Lead/Coach is both the primary contact of the executive sponsor and the 'conductor of the orchestra,' who brings in supporting partners from Change Management, Learning & Development, High Performance Engineering, and other areas to form a cross-functional team delivering the transformation engagement.
Areas of Responsibility:
CLIENT MANAGEMENT
Serves as main point of contact for the executive sponsor(s) and related teams going through their transformation journey, consistently building the business case for Agility and Change Management

Leads engagement with the customer from the point of intake through the completion of their transformation journey, including but not limited to intake, Discovery (formal or informal), Guiding Coalition execution, Value Stream Analysis, Big Board Planning, team formation/optimization, training, and coaching

Organizes and leads the customer's transformation team in periodic standups, planning events, and reviews to aid cross-functional team self-organization

Identifies transformation champions in the customer organization and partners with them to achieve high degree of impact

Helps remove impediments by negotiating with dependent parties and escalating to leaders and sponsors as needed
COACHING
Coaches customer on their Operating Model strategy and creates corresponding transformation roadmap

Coaches key Business and/or IT stakeholders in customer-centric and outcome-based mindsets with high level of inquisitiveness and listening
ADMINISTRATION
Resources and leads administrative efforts related to delivering appropriate and timely Agile coaches, Change Managers, Learning and Development facilitation, and Communication efforts to customers, working with EAC team and vendors

Informs EAC team of upcoming resource needs in order to aid capacity management
MEASUREMENT
Partners with business owners to define the Objectives and Key Results (OKRs) against which the progress of their transformation efforts will be measured

Creates measures to quantify leading indicators informing OKRs
PRODUCT
Works with the EAC Product Managers (Agile, Change Management, Learning & Development, Enterprise Strategy) to feed product/capability backlogs so EAC effectively responds to customer needs during their continuous improvement journey
COMMUNICATION
Helps drive the communication strategy related to transformation progress

Co-owns periodic stakeholder updates with executive sponsors and business partners
Required Qualifications
Bachelor's degree

At least 10 or more years of business / IT experience

5 or more years of experience implementing a variety of Agile practices (Scrum, SAFe, XP, Lean, Kanban) across IT and Business initiatives

Excellent oral and written communication skills required including ability to make effective presentations, create Agile training documentation artifacts, and interact effectively in negotiations and team settings.

Excellent ability to work well with people with varying technical and business abilities

Experience in illustrating the benefits and behaviors of lean/agile leadership

Experience in coaching/mentoring teams to achieve better results applying Agile practices

Demonstrated high level of analytical and problem-solving skills
Preferred Qualifications
Master's degree

Experience leading agile transformation at other companies

Certifications in Lean and/or Six Sigma

Change management experience helpful
Scheduled Weekly Hours
40