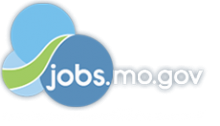 Job Information
Kelly Services

Ozarks Technical Community College - Early Childhood Education - Substitute Teacher Assistant

in

Springfield

,

Missouri
Ozarks Technical Community College - Early Childhood Education - Substitute Teacher Assistant
The requirements listed below under the job title are representative of the knowledge, skills, and/or abilities required to perform the duties of this position.
JOB TITLE: Early Childhood Education (ECE) Substitute Teacher
Other job titles that Early Childhood Education Substitute Teachers may be known by include (but are not limited to):
Learning Support Assistant, Infant Lab/Kids Tech, Early Childhood Education Facilitator, Early Childhood Teacher, Lead Teacher, Head Teacher, Group Supervisor (Dependent on each state)
QUALIFICATIONS:
Meets state requirements for education/experience qualifications.

Ability to lift materials and supplies, as well as assist in the implementation of an instructional support program with children of varying ages and sizes.

Has effective organizational, communication, and interpersonal communication skills.

Must be able to follow oral and written directions and have the ability to establish effective working relationships with staff and children.

Maintain child and center personnel confidentiality.

Endeavors to understand and respect the values and traditions of the diverse cultures represented in the community and in the classroom.

Manifests a positive role in school and community relations.

Such additional qualifications to the above as the Center/District may find appropriate and acceptable and as agreed upon in writing by Kelly.

Dress in a safe and appropriate manner as described in the Kelly Standards of Professional Conduct.
REPORTS TO AND SUPERVISED BY:
Center/District Director. Kelly Early Childhood Education Substitute Teachers will work under the direct supervision of District/School/Center employees and receive day-to-day and all classroom specific instruction from the Center/District Director or Director's delegate.
JOB GOAL:
To assist, support, and work closely with supervising district/school teachers, administrators, and other team members in providing educational benefit for children. Tend to and protect children's physical, emotional, and social needs as well as routine care needs, including feeding, napping, diapering, per state licensing regulations.
SCOPE OF RESPONSIBILTY – EARLY CHILDHOOD EDUCATION (ECE) SUBSTITUTE TEACHER
Substitute Teachers work at all times under direction and supervision of Center/District employees. In the absence of the full-time Early Childhood Education teacher, the substitute Early Childhood Education teacher is responsible for facilitating learning and teaching in integrated, inclusive Early Childhood Education classrooms (ages 0 to 5).
Duties of the substitute Early Childhood Education teacher may include implementing children's educational programs, supporting and following through with children's goals and accommodations, facilitating small and large group instruction, and performing daily administrative functions. The substitute Early Childhood Education teacher may be required to tend to the personal needs of children including lifting, holding, diapering, feeding and potty training, preparing class materials, performing clerical duties, and preparing and disinfecting room and toys. Any physical touching required by the Early Childhood Education facilitator should be relevant to the duties of the job.
Additional responsibilities include:
a) Follow sign in/sign out procedures as prescribed by the Center/District/School Director.
b) Assume duties of the regular Center/District/School classroom teacher promptly and in accordance with school rules.
c) Complies with all building and administrative procedures and schedules. Promotes the proper use and care of school property.
d) Implement existing lesson plans in a manner that ensures the integrity of academic time, and motivates children to learn and participate.
e) Instruct children regarding a variety of classroom topics/courses of instruction, as determined by the Center/School/District lesson plan.
f) Creates a classroom environment that is conducive to learning and appropriate to the maturity and interests of the children. Address the various learning styles of children accordingly.
g) If serious or disruptive student behavior problems occur, seek assistance from a neighboring Center/District/School teacher or Director.
h) Take all necessary and reasonable precautions to protect equipment, materials, and facilities.
i) Uphold computer technology acceptable use policies.
j) Maintain and/or assist in maintaining classroom control that fosters a safe, positive environment for all children and staff in accordance with Kelly Services, Center/District/School, state, and all applicable laws and regulations.
k) Provide supervision of children and classroom environment to assure health, welfare, and safety of children.
l) Allows all children to use the restroom (under direct supervision) if and when they request to do so. The Kelly Substitute Educator should never make judgment calls as to the authenticity of a student's request in this regard unless otherwise directed by Center/School/District personnel.
m) Ensures that the children are never left unattended in the classroom.
n) Report student injury, accidents, illness, and discipline problems to Center/District/School and Kelly supervisor immediately.
o) Report all personal injury or school property and/or theft to Center/District/School and Kelly supervisor immediately.
p) May include working with students with special needs.
q) May include routinely sanitizing and disinfecting classroom and objects.
UNACCEPTABLE DUTIES/RESPONSIBILITES:
Kelly Early Childhood Substitute Teacher employees shall not:
• Use corporal punishment.
• Communicate information about a student or staff member with anyone but the Center/District/School Director
• Leave money or valuables in the classroom.
• Leave children unsupervised at any time during the day.
• Perform Bus driving, Driving Education, and/or Crossing guard duties.
• Administer breathing or feeding tubes.
• The use of physical restraint other than to physically hold a child when containment is necessary to protect a child or others from harm.
For the physical safety of the children and/or the Kelly Early Childhood Education Substitute Teacher and to avoid Kelly being held liable for injuries, the following duties shall not be performed:
• Diagnose an injury or illness that is actual, perceived, suspected, or claimed.
• Sole supervision of a playground unless at the Center/School/District's direction.
• Sole supervision for releasing a student(s) onto a school bus or other vehicle, unless at the Center/School/District's direction.
• Transporting children in a motor vehicle.
To be alone with a student in a private setting off site or assignments without on-site supervision from district/school personnel.
• Administer medication unless at the Center/School/District's direction.
Why Kelly ® ?
Looking for meaningful work that enriches the lives of students in your community? At Kelly® Education, we connect passionate people with great jobs in local schools. Whether you're looking to work a few days a week or every day, want to work in a classroom or a non-instructional role—we'll connect you with flexible work you can feel good about. Even if you're new to the education field, our thorough training and orientation will prepare you to be successful.
About Kelly ®
At Kelly, we're always thinking about what's next and advising job seekers on new ways of working to reach their full potential. In fact, we're a leading advocate for temporary/nontraditional workstyles, because we believe they allow flexibility and tremendous growth opportunities that enable a better way to work and live (plus, did we mention we provide a ton of benefits ?). Connecting great people with great companies is what we do best, and our employment opportunities span a wide variety of workstyles, skill levels, and industries around the world.
Kelly is an equal opportunity employer committed to employing a diverse workforce, including, but not limited to, minorities, females, individuals with disabilities, protected veterans, sexual orientation, gender identity. Equal Employment Opportunity is The Law. (https://www.dol.gov/ofccp/regs/compliance/posters/ofccpost.htm)