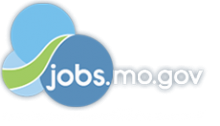 Job Information
Humana

Senior Learning Design Professional-Remote/Virtual in US

in

Springfield

,

Missouri
Description
The Senior Learning Design Professional uses instructional design, cognitive psychology and adult learning theory to determine the appropriate solution to a knowledge or performance gap. The Senior Learning Design Professional work assignments involve moderately complex to complex issues where the analysis of situations or data requires an in-depth evaluation of variable factors.
Responsibilities
Where you Come In
The Senior Learning Design Professional analyzes content, organizes content, designs solutions, and writes storyboards, scripts, performance support, mobile learning and manuals and writes effective learning objectives and coordinates performance assessments to measure training effectiveness. Additionally, this role will be analyzing learning needs and partnering with subject matter experts to provide input for course content ensuring course materials are current and relevant to training needs.
Primary Responsibilities
Design and develop learning solutions for both new hire and existing associates to support role-based organizational needs

Conduct needs analysis and use findings to develop learning solutions targeted to meet specific audience needs

Use a disciplined instructional design approach to create meaningful, memorable learning experiences

Select appropriate learning activities and methods to achieve objectives, and build those activities into a meaningful sequence

Selects appropriate media for delivery (instructor-led training, e-learning, virtual, blended learning, etc.) to ensure learning needs are effectively and efficiently met

Create high quality solutions that are creative, engaging, instructionally sound, complete, and accurately convey learning concepts

Identify and validate content to be used in learning materials based on input from Operational business partners, such as subject matter experts or key performers

Evaluate the success of learning solutions in terms of learning outcomes in collaboration with Operational metrics, performance change and business impact; identify trends and patterns in data

Prepare facilitator support materials (i.e. power point slides, leader/facilitator guides, learning activities, evaluation tools, etc.) and conduct 'train-the-trainer' sessions to ensure effective delivery and engaging learning experiences

Facilitate content developed during peak business periods (peak season runs from mid-September through December)

Manage annual course review process: establish project timelines, milestones and regularly communicate progress to all stakeholders
What Humana Offers
We are fortunate to offer a remote opportunity for this job. Our Fortune 100 Company values associate engagement & your well-being. We also provide excellent professional development & continued education.
Required Qualifications - What it takes to Succeed
Minimum of 5 years' experience developing curriculum content, eLearning programs and virtual learning solutions

3+ years of facilitation experience with adult learners

Minimum of 2 years in a consumer facing role within a business

Proficient in Adobe Captivate 8.0 (and above), Photoshop, Audition, and/or Camtasia

Proficient in Adobe InDesign

Strong verbal and written communication skills

Strong organizational skills with ability to manage multiple priorities

Strong knowledge of eLearning standards and Adult Learning Theory

Strong attention to detail and analytical skills

Flexibility navigating change in a fast paced environment
Preferred Qualifications
Bachelor's Degree in Business, Education, Communications or related fields

Master's Degree in Instructional Design, Adult Education or related field

Proficiency designing virtual Instructor-Led training using WebEx

Proficient project management skills

5+ years in contact center learning and development for Fortune top 50 organization

Experience developing and managing courses in a LMS
Additional Information - How we Value You
Benefits starting day 1 of employment

Competitive 401k match

Generous Paid Time Off accrual

Tuition Reimbursement

Parent Leave

Go365 perks for well-being

Must have a separate room with a locked door that can be used as a home office to ensure you have absolute and continuous privacy while you work.

Must have accessibility to high speed DSL or cable modem for a home office (Satellite internet service is NOT allowed for this role); and recommended speed for optimal performance from Humana systems is 10M x 1M
Interview Format
As part of our hiring process for this opportunity, we will be using an exciting interviewing technology called Modern Hire to enhance our hiring and decision-making ability. Modern Hire allows us to quickly connect and gain valuable information from you pertaining to your relevant skills and experience at a time that is best for your schedule.
If you are selected for a first round interview, you will receive an email correspondence (please be sure to check your spam or junk folders often to ensure communication isn't missed) inviting you to participate in a Modern Hire interview. In this interview, you will listen to a set of interview questions over your phone or text and you will provide recorded responses to each question. You should anticipate this interview to take about 15 to 30 minutes. Your recorded interview will be reviewed and you will subsequently be informed if you will be moving forward to next round of interviews.
In order to support the CDC recommendations on social distancing and reduce health risks for associates, members and public health, Humana is deploying virtual and video technologies for all hiring activities. This position may be subject to temporary work at home requirements for an indefinite period of time. These requirements include access to a personal computing device with a camera, a minimum internet connection speed of 10m x 1m, and a dedicated secure home workspace for interview or work purposes. Humana continues to monitor the situation, and will adjust service levels as the coronavirus situation evolves. The following changes are temporary and will be evaluated frequently with the goal of returning to normal operations as soon as possible. Your Talent Acquisition representative will advise on the latest recommendations to protect your health and wellbeing during the hiring process.
#ThriveTogether #WorkAtHome
Scheduled Weekly Hours
40