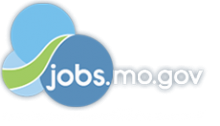 Job Information
St. Louis Community College

Adjunct Faculty - Information Technology (IT) (K49866, J49866)

in

St. Louis

,

Missouri
Full-Time/Part-Time: Part Time
Duties/Job Description:
Teach IS/IT courses such as Unix/Linux, hardware and software, Cisco Networking Academy including VoIP and firewalls, Microsoft Server, VMware, and cybersecurity classes. Assists in maintaining instructional equipment, helps develop curriculum, and participates in department and college committees.
Required Qualifications:
Bachelor's degree with major in subject field and five (5 years of full-time related work experience.
Preferred Qualifications:
Master's degree in the subject field or a master's degree with at least thirty (30) approved graduate semester hours in the subject field and related fields. Industry certification related to courses assigned.
Open Until Filled: No
Quick Link: 10313
Special Instructions to Applicants:
Applicants this is a pooled position for potential openings district-wide for the academic term Fall 2021 – Spring, 2022.
Following potential openings may be available at the following campus: Forest Park, Florissant Valley and Meramec campus.
Salary: Commensurate with Experience
Employee Group: Instructional