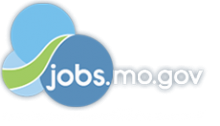 Job Information
The Salvation Army - Metro Division

Case Manager - Pathway of Hope (PoH) and Emergency Social Services (ESS)

in

St. Louis

,

Missouri
Overview
Are you driven by a passion to help people? Join a team of people who are "Doing the Most Good." The Salvation Army Family Haven is looking for a full-time Case Manager for Pathway of Hope (PoH) and Emergency Social Services (ESS). This is a salaried position that comes with great benefits such as medical, dental, and life insurance, 13 paid holidays a year, vacation time, sick time, personal time and is eligible for participation in the company funded pension plan after one year of service. Starting pay will be $35,568 a year.
The Social Services Case Manager will provide intake, assessment, and services to individuals seeking financial assistance, food pantry and manage Pathway of Hope (POH) services. This will include assistance with food, utility bills, rent or mortgage payments, transportation, clothing and furniture vouchers, prescriptions, other basic needs items and POH client pre-screening, manage POH client goals. The Case Manager will network with community agencies, programs and referral resources benefit the Corps. This position will recruit, enroll and apply appropriate interventions for clients in the Pathway of Hope program. Must be able to apply strength-based case management that helps clients move from instability to sufficiency addressing socio-economic barriers.
Responsibilities
Deliver the Pathway of Hope services to participating clients:

a. Conduct pre-screening and intake of clients using specified assessment tools;

b. Conduct goal setting steps with clients formulating change-oriented action plan;

c. Conduct follow-up case management meetings with clients;

d. Monitor and track the changes goal attainment on the action plan.

e. Input all client information into SIMS in a timely manner

Provide on-site and occasional outreach assistance to clients seeking emergency assistance.

Provide ESS intake and assessment to determine client eligibility and match clients with resources.

Distribute food, vouchers, and/or checks to clients for purchases and payments allowed; refer persons to other agencies if assistance is unavailable.

Identify resources available in service areas and maintain a current community resource guide to provide information and referral services and inform persons of the resources available to them.

Network with community agencies and organizations to maximize services to persons and occasionally liaison between clients, The Salvation Army and other agencies.
Full Job Description available at time of interview.
Qualifications
Bachelor's degree in human services field (BSW/MSW preferred) with one (1) years related work experience. Must have an outgoing personality with good communication skills and an ability to work with diverse cultures. Strong organizational skills required.
The Salvation Army Central Territory does not participate in unemployment compensation programs. The Salvation Army, as a church, is exempt from participation in federal and state unemployment insurance programs.
EEO-M/F/D/V
Job LocationsUS-MO-St. Louis
Job ID2021-17155
of Openings1
CategorySocial Services
TypeRegular Full-Time