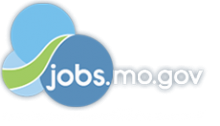 Job Information
St. Louis Community College

Child Care Resource and Referral Coordinator

in

St. Louis

,

Missouri
Full-Time/Part-Time: Full Time
Duties/Job Description:
POSITION SUMMARY:
This position provides administration of the College's CCAMPIS grant and assists STLCC students in identifying childcare resources, including access to available funding and placement. The position supports the College by providing outreach to students who have indicated needs related to child care and works with relevant College personnel and departments to ensure students are supported, appropriate records and reports are filed and maintained, partnerships with local agencies and child care centers are created and sustained, and information about College opportunities related to child care are marketed and disseminated appropriately.
PRIMARY DUTIES PERFORMED:
Serve as the CCAMPIS grant administrator and complete all necessary reports, budgets, and other requirements of the grant; and provide information by all College and grant deadlines to include the following:
collect application materials from all campuses and award semester amounts to students per the distribution rubric.
recruit and create contracts to add grant-eligible accredited childcare centers to the possible vendor lists.
monitor child attendance at all childcare centers for invoice verification.
monitor class attendance/course enrollment of college students receiving grant funding.
manage the grant budget, including all payments to contract vendors.
manage all training aspects, and other requirements, for the students receiving the grant.
collect data and write all reports required of the CCAMPIS grant.
write and submit future CCAMPIS grant applications when current grant cycle ends.
Communicate with and support students with children to share resources related to childcare placement, funding sources, etc.
Work with Marketing/Communications and Admissions/Enrollment Services teams to recruit new students who have children to enroll in the college; develop and disseminate information about the CCAMPIS grant and the application process.
Collect and analyze data pertaining to childcare needs from Enrollment and/or Financial Aid applications.
Serve as a resource for students who qualify for the childcare subsidy process in MO and IL and assist them as needed.
Maintain contact with professionals and community agencies to identify quality childcare resources in the area and to facilitate referrals.
Work with the STLCC Foundation, the STLCC Grants Team, and other funding sources to support students who do not qualify for the CCAMPIS grant and/or childcare subsidies.
Develop materials and procedures to ensure effectiveness of project and the grant.
Serve on committees across the district and coordinate with a contact on each campus to ensure students' needs across the district are met.
Perform other job-related duties as assigned.
Required Qualifications:
Bachelor's degree required.
Degree in human services, childhood education or related field preferred with at least five years' experience in developing early childcare programs, program evaluation and quantitative/qualitative research.
Preferred Qualifications:
Bachelor's degree: human services, early childhood education, child and family development or social work and five years of experience.
Open Until Filled: No
Quick Link: 9828
Special Instructions to Applicants:
Applicants this is a grant funded position available for the academic semester Nov, 2020 through June, 2021. Grant possibly may be renewed.
Position will be housed at the STLCC – Forest Park Campus 5600 Oakland Avenue St. Louis, MO 63110
Salary: Commensurate with experience
Employee Group: Professional