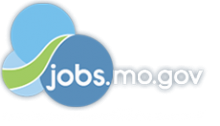 Job Information
Washington University of St. Louis

Clinical Audiologist (West County) - Otolaryngology - 43390

in

St. Louis

,

Missouri
Job Type/Schedule
This position is full-time and works approximately 40 hours per week.
Department Name/Job Location
This position is in the Department of Otolaryngology. The position is located at West County Office at Barnes West Hospital.
Essential Functions
POSITION SUMMARY:
Position conducts/interprets standard/advanced audiometric tests, selects/fits/counsels hearing aids, fits and counsels on tinnitus, supervises students, teaches residents and can develop research material.
PRIMARY DUTIES AND RESPONSIBILITIES:
*Clinical Practice: *
Performs/interprets audiometric tests using both standard and advanced special testing methods with adult patients.
Assists in selecting and working with patients to dispense/fit digital and implantable hearing aids.
Assists in selecting and working with patients reporting tinnitus and hyperacusis and to dispense/fit tinnitus maskers and other devices.
Performs electrophysiological testing, such as ABG, DPOAE, ECochG, and ENOG.
Evaluates central auditory dysfunction, determining level of patient condition and optional treatment methods.
Counsels on aural rehabilitation and selects/fits and counsels on assistive listening devices.
*Instruction: *
Conducts Resident lectures in basic hearing science, mentors Residents during Otology clinic rotation, present/participate at bi-weekly Audiology meeting, present/participate at monthly Audiology Grand Rounds, occasionally present at ENT Grand Rounds, and develop graphic presentations using a variety of computer-based programs.
Supervises 4th year Externship from AuD programs around the country.
Second reader for Capstone projects for AuD students from the Program in Audiology and Communication Sciences @ Washington University.
Supervises 1st- 3rd year interns from the AuD Program in Audiology and Communication Sciences @ Washington University.
*Research: *
May submit research findings for presentation at professional meetings and publication in professional journals.
Present the results from research at national meetings.
May submit manuscripts to peer and non-peer reviewed journals.
Other Functions:
When feasible, prepare chapters for textbooks, teach graduate course in the AuD Program in Audiology and Communication Sciences @ Washington University, serve on committees of Audiology organizations on the local, state and national level, calibrates/maintains audiologic equipment, develop new programs/services based on clinical interest and/or newly developed technologies and/or Scope of Practice, and assists with related administrative duties.
Required Qualifications
Equivalent of MS in audiology with Missouri Hearing Aid Dealers and Fitters license.
Preferred Qualifications
Doctor in Audiology (AuD) with Missouri Audiology license.
At least 5 years of clinical experience with adult patients.
Equivalent of Certificate of Clinical Competence (C-AAA) from ASHA or eligibility for clinical fellowship and Missouri license in Audiology.
Effective written, verbal and interpersonal communication skills.
Salary Range
The hiring range for this position is $66,934 - $85,342 annually.
Pre-Employment Screening
Offers made for this position are contingent upon the successful completion of all required pre-employment screens, including a criminal background check, hair sample drug screen, and verification of required professional licenses, registrations, or certifications.
Benefits
Retirement Savings Plan

22 vacation days

8 Paid Holidays

Sick Time

Tuition benefits for employee, spouse and dependent children

Free Metro Link/ Bus pass

Free Life Insurance

Health, Dental, Vision

Health Savings Accounts (HSA)

Long Term Disability Insurance

Flex Spending Plan

Other Benefits
Med School HR website (medschoolhr.wustl.edu)
Applicant Special Instructions
Please include the following documents:
Cover letter
Resume
Copy of state Audiology license
Graduate school transcript
Letter from the American Speech Language Hearing Association that candidate has CCC-A (Certificate of Clinical Competence in Audiology)
Three letters of recommendation on official letterhead
EOE Statement
Washington University is an Equal Opportunity Employer. All qualified applicants will receive consideration for employment without regard to race, color, religion, age, sex, sexual orientation, gender identity or expression, national origin, genetic information, disability, or protected veteran status.
Job Title: Clinical Audiologist (West County) - Otolaryngology - 43390
Job ID: 43390
Location: Medical School
Full/Part Time: Full-Time
Regular/Temporary: Regular