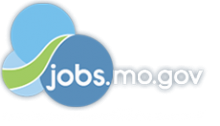 Job Information
SSM Health

Clinical Educator - Simulation Center

in

St. Louis

,

Missouri
Role Purpose:
This position works as part of a team whose goal is to develop and implement simulation-based education and training designed to enhance patient safety and quality during healthcare delivery. Through the application of various simulation modalities, collaboration with clinical educators, utilizing adult learning theory and strong instructional design, this role's work results in measurable program outcomes in areas such as new hire clinical orientation, ongoing competency and operational readiness. Collaborates with clinical educators and content specialists to utilize adult learning theory on simulation projects ranging from professional development and patient safety to patient satisfaction.
Responsibilities:
Serves as a simulation operator, running scenarios with clinical staff

Recommends scenario design and curriculum development

Debriefs learners' performances and offers correction of cognitive, technical and behavioral skills witnessed in the scenario

Plans, develops and implements healthcare simulation education and training

Develops simulation curriculum

Functions as a simulation consultant on scenario development, assuring that scenarios are complete with objectives and goals clearly written appropriate for the level of the learner

Evaluates simulations for effectiveness

Creates an effective and psychologically safe learning environment in both the training and patient care areas

Implements a variety of simulation modalities based on learning objectives and participant needs

Assesses customer objectives and needs in assisting with the development of simulation curricula

Develops, maintains and utilizes tools to evaluate the outcomes of simulation education to include faculty facilitation/debriefing

Functions as the expert simulation consultant, consistently applying planning methodologies with assisting content

Serves as a role model and expert in simulation education

Promotes multidisciplinary collaboration through role modeling and coordination of unit resources through team-based simulation

Participates in data collection, measurement and analysis related to simulation

Remains current in the discipline through research and attendance at professional continuing education seminars

Adheres to the INACSL Standards of Best Practice in Simulation

Maintains data security and confidentiality in accordance with all policies and guidelines

Performs other duties as assigned
Minimum Qualifications:
Registered Nurse License

Bachelor's Degree

3 to 5 years of clinical experience normally attained as a direct care Registered Nurse

1 to 3 years of healthcare based education experience and some experience with utilizing simulation as a teaching methodology.

Basic Life Support certification is required.

Ability to work effectively in an ever-changing environment

Ability to work as part of a team and independently

Ability to effectively develop and run simulation scenarios

Ability to effectively apply adult learning principles to curriculum design

Competent in using technology, including multiple computer platforms, software applications and audio/visual methods for recording and editing

Exceptional interpersonal skills

Knowledge and ability to use Microsoft Office products including, PowerPoint, Outlook, Excel and Word
Preferred Qualifications:
Certified Healthcare Simulation Educator (CHSE) certification is preferred.
SSM Health - System Office –
SSM Health is one of the largest Catholic health systems in the country and is dedicated to quality and compassionate care for anyone in need, regardless of ability to pay. Based in St. Louis, where its System Office is located, SSM Health operates 20 hospitals in Wisconsin, Illinois, Missouri and Oklahoma. We provide care in various settings: outpatient sites, physician offices, a pharmacy benefit company, an insurance plan, hospitals, nursing homes, home care, hospice, telehealth and a technology company. Our Mission: Through our exceptional health care services, we reveal the healing presence of God.
SSM Health complies with applicable Federal civil rights laws and does not discriminate on the basis of race, color, national origin, age, disability or sex