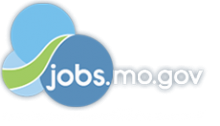 Job Information
St. Louis Community College

Compensation Specialist (Republished)

in

St. Louis

,

Missouri
Full-Time/Part-Time: Full Time
Duties/Job Description:
POSITION SUMMARY:
Administers the College's compensation programs including review of pay recommendations for accuracy, completeness and compliance with policies, procedures and joint resolutions. Maintains the automated Human Resources data base, and generates reports necessary to meet administration information needs.
PRIMARY DUTIES PERFORMED:
• Interprets compensation provisions of Board policies, administrative procedures and joint resolutions, and reviews individual pay recommendations including adjunct, overload, student and other part-time assignments. Processes compensation recommendations to ensure timely payment. • Develops analysis and market studies on current programs, using insights to develop solutions that ensure internal equity competiveness, external equity, and alignment with the College's compensation philosophy. • Supports compensation planning and design efforts. Participates in surveys and prepares analyses as necessary. • Responsible for accuracy and completeness of Human Resources data base. Ensures that new-hire information, and any changes in employee information, are entered timely and in compliance with requirements for authorization, documentation and data integrity. • Develops and maintains a job description library ensuring proper job content, FLSA designation, and organizational pay structures are supported and properly maintained. • Prepares and updates job descriptions. Analyzes job content and develops recommendations for pay grade assignments based on external market value and internal equity. • Supports compensation communication efforts. Updates communication materials including the HR intranet site. • Coordinates and trains end-users on compensation processes, forms, and system support. • Communicates requirements and trains employees in initiating electronic personnel action forms (ePAFs/PPASSs) to authorize employee status changes, including part-time assignments (e.g., adjunct, overload or student assignments), terminations, etc. • Responds to administration information needs, including regular and ad hoc reports, Board agenda material, total compensation statements, census reports, seniority lists, benefits eligibility, faculty promotion eligibility, sabbatical eligibility, accrued leave balances, etc. • Assists with requirements for compliance with FLSA, ACA, FMLA, COBRA and HIPAA; remains up-to-date on current compensation-related legislation. • Performs other duties as assigned.
Required Qualifications:
Bachelor's degree in Business Administration or related field. Three (3) to Five (5) years on professional experience in administering compensation plans and automated HR record-keeping systems.
Preferred Qualifications:
Experience with Banner HR preferred. Certified Compensation Professional (CCP) certification preferred.
Open Until Filled: No
Quick Link: 9648
Special Instructions to Applicants:
Applicants: The position is based at the
STLCC Corporate College 3221 McKelvey Road Bridgeton, MO 63044
This is position is republished from August. Prior applicants do not need to reapply.
Salary: Commensurate with experience
Employee Group: Professional