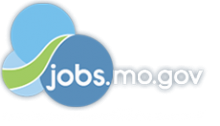 Job Information
Washington University of St. Louis

Postdoctoral Research Associate - Neurology - 50929

in

St. Louis

,

Missouri
Post Doc Instructions
Please do not submit an application to this posting. To apply for this postdoctoral research opportunity, follow the directions below in "Applicant Special Instructions".
Department Name/Job Location
This position is in the Department of Neurology. This position is for the Medical School Campus.
Essential Functions
POSITION SUMMARY:
Postdoctoral Research Associate Position Open in the Schindler Lab (Department of Neurology) in fluid biomarker assay development.
The Schindler Lab is seeking a postdoctoral research associate to analyze high performance blood- and cerebrospinal fluid biomarkers of Alzheimer disease (AD).
In the last three years there has been rapid development of blood-based biomarkers for brain amyloidosis (Aß42/Aß40), tau pathology (phosphorylated tau [pTau] isoforms) and neurodegeneration (neurofilament light chain protein [NfL]). By using a combination of blood-based biomarkers that reflect aspects of AD pathology, it may be possible to use a single blood sample to predict current or future symptomatic AD.
It is critical to understand that while brain amyloidosis is strongly associated with AD dementia, brain amyloidosis is not synonymous with AD dementia. For a given level of brain amyloidosis, the expression of symptoms is likely modified by other pathologies, such as the extent of tau pathology and neurodegeneration. Further, the concept of resilience suggests that at a given burden of pathology, individual factors may influence the expression of symptoms. These factors may include age, sex, educational attainment, level of social engagement, and medical comorbidities. Statistical models that link biomarker levels with cognitive and clinical measures can transform a biomarker test into a test for current or future symptomatic AD.
We now seek a postdoctoral fellow with strong statistical skills to analyze high performance blood- and cerebrospinal fluid biomarkers of Alzheimer disease (AD), including plasma Aß42/Aß40, pTau isoforms, and NfL. Questions will include the correspondence of these markers with brain amyloidosis and symptomatic AD.
The postdoctoral researcher will have the opportunity to work with world leaders in AD research, including experts in fluid biomarkers, brain imaging, genetics, and cognitive assessments. In addition to high-quality research facilities, career and professional development training for postdoctoral researchers is provided through the Career Center, Teaching Center, Office of Postdoctoral Affairs, and campus groups.
More information on being a postdoc at Washington University in St. Louis can be found at postdoc.wustl.edu/prospective-postdocs.
Consistent with its academic mission and standards, the Washington University School of Medicine is committed to achieving excellence through diversity. As a community of faculty, staff and students engaged in research, patient care, scholarship, teaching and learning, the School of Medicine fosters an environment that is diverse, humane, and welcoming. Efforts are made to provide a supportive environment in which people from a wide variety of backgrounds and cultures may encounter each other in a spirit of cooperation, openness, and mutual respect.
PRIMARY DUTIES AND RESPONSIBILITIES:
The postdoctoral fellow will train under the mentorship of Dr. Suzanne Schindler and Dr. Yan Li, with additional training from other lab members. The postdoctoral research associate will have the following responsibilities:
Manages their own project, which should lead to a first author publication.
Develops expertise in analyzing biomarker data.
Develops proficiency in career skills, including writing, public speaking, networking, and critical evaluation of scientific literature.
Presents scientific work both inside and outside the University with excellent oral communication skills.
Assists with grant preparation and reporting.
Prepares and submits papers on research with excellent writing skills.
Designs research experiments.
Evaluates research findings and reports results.
Maintains conscientious discharge of their research responsibilities.
Maintains conformity with ethical standards in research.
Maintains compliance with good laboratory practice, including the maintenance of adequate research records.
Engages in open and timely discussion with their mentor regarding possession or distribution of material, reagents, or records belonging to their laboratory and any proposed disclosure of findings or techniques privately or in publications.
Maintains collegial conduct towards co-trainees, staff members and members of the research group.
Adheres to all applicable University policies, procedures and regulations. All data, research records and materials and other intellectual property generated in University laboratories remain the property of the University.
Required Qualifications
Ph.D., or submitted Ph.D. thesis, in biostatistics or a related field (such as statistics, epidemiology).
Demonstrated proficiency in statistical computing.
Demonstrated proficiency in using statistical software (such as SAS, R, Stata, SPSS).
Demonstrated proficiency in statistics, including parametric and non-parametric analyses, logistic regression, survival analysis, and mixed models.
Ability to produce publication quality figures representing data.
Ability to write scientific papers.
General familiarity with and interest in neuroscience.
Ability to review scientific literature.
Salary Range
Base pay commensurate with experience.
Pre-Employment Screening
All external candidates receiving an offer for employment will be required to submit to pre-employment screening for this position. Current employees applying for a new position within the university may be subject to this requirement. The screenings will include a criminal background check and, as applicable for the position, other background checks, drug screen, employment and education or licensure/certification verification, physical examination, certain vaccinations and/or governmental registry checks. All offers are contingent upon successful completion of required screening.
Benefits
This position is eligible for full-time benefits. Please click the following link to view a summary of benefits: https://hr.wustl.edu/benefits/.
Applicant Special Instructions
Interested applicants can send a CV to Dr. Schindler at schindlers@neuro.wustl.edu.
EOE Statement
Washington University is an Equal Opportunity Employer. All qualified applicants will receive consideration for employment without regard to race, color, religion, age, sex, sexual orientation, gender identity or expression, national origin, genetic information, disability, or protected veteran status.
Job Title: Postdoctoral Research Associate - Neurology - 50929
Job ID: 50929
Location: Medical School
Full/Part Time: Full-Time
Regular/Temporary: Regular