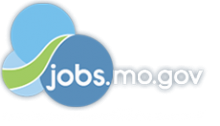 Job Information
St. Louis Community College

Professional Nursing Tutor - Educational Assistant III (L59999)

in

St. Louis

,

Missouri
Full-Time/Part-Time: Part Time
Duties/Job Description:
POSITION SUMMARY:
Supervises student assistants, assists in orientating new instructors, assists students to achieve the educational objectives referred by the academic departments and helps same with their instruction and education activities.
• Provides individual and small group tutoring sessions in nursing and related courses in order to facilitate student mastery of concepts or applications of material.
• Facilitates learning as a coach or mentor to assist students in becoming successful, independent learners.
• Integrates effective study and learning strategies to maximize students' potential for academic progress.
• May create supplemental materials including handouts, study guides, and tip sheets.
• Attends scheduled staff meetings and takes initiative to sustain and improve daily operations.
•Contributes to department outreach activities, including meeting with faculty and nursing staff as needed.
• Remains current on best practices, research, and literature in the discipline and in the tutoring field.
• Demonstrates professionalism in behavior and in communication with students, faculty, colleagues, and supervisors.
• Conducts or contributes to assessment projects and research to enhance our services, practices, and knowledge.
• Works with students whose first language is not English and students with disabilities
• Performs other duties as assigned.
Required Qualifications:
Bachelor's degree or equivalent and over one year of relevant full-time experience.
Equivalent – 90 credit hours and an additional 2 years of relevant full-time experience.
Preferred Qualifications:
Registered Nurse
Associates Degree in nursing or Bachelor of Science in Nursing.
Experience as a face-to-face tutor, online tutor, or classroom teacher.
Ability to tutor students in NUR 151, Fundamentals of Nursing and NUR 153, Adult and Child Nursing.
Ability to tutor students in one or more of the following would be a plus: Developmental Math, Anatomy & Physiology, Biology, Chemistry, or related STEM fields.
Open Until Filled: No
Quick Link: 9199
Salary: $24.00/hr
Employee Group: Professional